2014 Lender Lists:
*general
There is a healthy demand online for loans for people on benefits. There is a free way to do this, or a costly one assuming that you can find a lender. In
This Related Post
we looked at the current options via the government that is your free option. As it stands, you can only receive a Budgeting Loan if you have been receiving a selective benefit for the previous 6 months. Community Care Grants and Crisis Loan options are no longer available due to The Welfare Reform Act 2012. The Budgeting Loan choice itself will eventually be replaced by the Budgeting Advance when Universal Credit is fully rolled out.
You can be approved for a
Logbook Loan
with very poor credit and many competing lenders don't even search your profile. Although this would put most people in a strong position to qualify, there are some extra hurdles in place. One of the main ones is of course the vehicle age that in most cases is restricted to being no older than 10 years old. Unless parents have splashed out on a new motor, you would expect most younger drivers to have a cheap old runaround and so this restriction does essentially discriminate against younger drivers. Fortunately, logbook loans for older cars are available from two known providers.
We estimate that around 25 people are searching for doorstep loans like
Provident
each day via Google search. This company has been trading since the year 1880 and over this prestigious history they have always been the dominant market leader. This dominance has swayed so much in their favour that I think that many companies have tended to stay away from this particular niche. One sign of this is that there are only several known doorstep lenders in operation (
Here Is the List
). Most of these firms aren't well known and they don't tend to offer any notable service features. There is one exception, although trading locations are limited.
Just how do
Logbook Loans
work? This is an important question to address since few lenders in this sector tend to clearly disclose the potential risks attached should you happen to fall into repayment difficulties with them. This loan will be secured against the borrower's car (or other vehicle). Once they have been approved and issued a loan the lender will keep the logbook (V5C) throughout the duration of the contract. These products are often known as V5 loans (the V5C was previously named as the V5). Anyway, this document assigns and keeps a track of the vehicle's registered keeper. You can freely drive the car throughout the entire contract.
Who offers the best long term loans for bad credit online? We will be picking out one specific lender here, as well as noting some further suggestions. People actively searching for longer term loans are naturally in pursuit of more affordable balanced out repayments that aren't chopping too much into their monthly pay packets. An extended repayment would certainly be suited for cash sums of £1000 or more. Most
Instalment Loan Lenders
typically offer terms up to several months only and the popular
12 month Lenders
don't tend to stretch past the year. The company that we chose today is one of the only firms that does extend beyond this.
Door to door loans is another term often used for
Doorstep Loans
. The
Loan Setup Process
for these products was previously discussed here and in this post today we will be specifically providing some added insights into the collection agent. This person becomes your first port of call with all such communication and control of the loan throughout its term being managed through them. Agents are self-employed and work in close proximity to their local area.
Provident
has the largest number of agents within their organisation at 11,000. This shows that they should be able to cover most areas of the UK and they even extend to Ireland.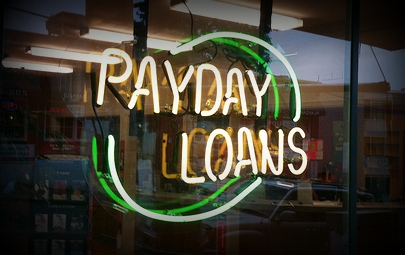 This best payday loans (direct lenders you should use) submission has been made to pick out companies that really stand out from the crowd. We of course had an almost endless panel of providers to choose between. Each product is either setup as a traditional
Payday Loan
(monthly) or as a
Short Term Loan
(more flexible). The traditional products have generally been accessible since 2003 whilst the more flexible offerings started trending from 2007 onwards. Instalment loans over 3 or 6 months could also be considered as product variants, but we will leave them out and just factor those that focus on repayments standing at or below 30 days.
Logbook Loans
are expensive subprime products, but this is the easiest route to secure cash assuming that you have a qualifying vehicle. They do certainly open the doors to wider audiences with several lenders that we have studied not even running credit checks. This industry is growing quickly and the major generic keywords are searched for considerably through Google. The actual searches made for the competing firms is quite small though. There is no such dominant market leader and surprisingly there has been no influx of American-owned firms that have flooded the payday loan sector. No credit checks are commonly taken and they are happy to take on most clients.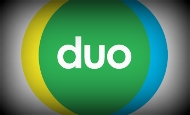 Guarantor Loans
are the most suited products to those looking for competitive rates of interest when carrying a bad credit score. There is plenty of market choice and this is continually growing with many new finance companies choosing this particular sector more so than any other. The main reason for this supply channel gathering momentum is that due to the guarantors standing in, the default rates are very low and yet they can still generate handsome profits since the interest is still much higher than what the banks and mainstream lenders are charging. Although the choice is high here, the product demand from the public isn't significant.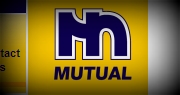 The
Doorstep Loans
sector contains just several lenders with the bulk of the market share running through one single company. It takes time to receive your cash, collections are made to your home weekly and the products aren't flexible and typically run for several months up to a few years. Some may wonder how this business model has continued to thrive, but it has remained a popular choice and the only known closure has been
Greenwood
, but this closure was replaced by the owner launching both
Satsuma (Instalment)
and
Tandem (Guarantor)
. This owner is
Provident
who has been the dominant force and their service has existed since 1880.