2014 Lender Lists:
monthly

Get a Payday Loan Fast is the lending arm of Onesys Financial Ltd. This company is based in Wisbech that is located in Cambridgeshire. They operate from the address of www.getapaydayloanfast.co.uk that was setup back in 2010 although they didn't commence trading until 2011. They have been around for a good while now and yet we hadn't heard much of them that is why we have only recently got around to adding them. The amounts that can be loaned here range between £100 and £750. They mention that a restriction may be imposed to those applying for the first time, but they don't specifically note a figure.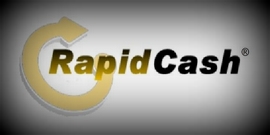 Rapid Cash is an experienced payday lender based in Burnley that launched in 2006. They do use the full title of Rapid Cash Advance in the featured domain (www.rapidcashadvance.co.uk), but this is not their branded name. They do also trade at www.rapidcash.uk.com although this is just a mirror copy. A monthly loan is provided to UK residents that can be taken between £80 and £500. The interest is fixed at 29.5% and so you pay £29.50 per £100. As their name suggests, same day funding is included and there is no additional charge for this that makes this a competitively packaged service.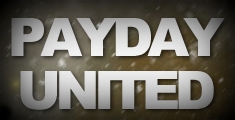 Payday United is a recent lending brand launched by
The Quick Loan Shop
. They setup the www.payday-united.co.uk domain back in late November 2013 and so it was set in motion just a short time before the 2014 year. This new company hasn't taken on any notable changes with the same monthly term and the same matched price being enforced. The one spotted difference here was that they head cash sums between £100 and £1000 that is higher than their central brand where they offer up to £750 (if you are a return customer). The same monthly rate is applied at 25% (£25 on each £100 taken out).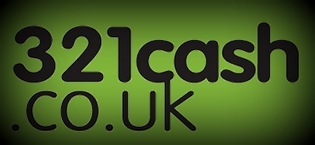 321Cash is a monthly payday lender that launched at www.321cash.co.uk back in 2010. We only found out about this company when we introduced the
Consollo Loans
that shares the same owner (Stonemere Finance Ltd). Consollo was launched recently in 2013 and it has been advertised a fair amount online, whilst the 321Cash loans have gone unnoticed over the years. Asides from these brands, they do also act as a broker through Cash Calf and Pay Me Early. The product in focus carries a monthly term and you pay £30 per £100 interest. This assumes that you opt with slow funding. For a speedy transfer a charge of £20 will be imposed.

Cash Float is our 3rd introduced payday lender for the 2014 year (the others are
Laura Lends
and
Pixie Loans
). Outside of the payday sector, other new entries have included
George Banco
and
On Stride
. Cash Float loans is the creation of Western Circle Ltd who are based in Highfield Avenue, London. They can be found at www.cashfloat.co.uk that was setup in April 2014. They offer monthly loans and grant between £100 and £500 to new applicants. In time £1000 is a possible sum for trusted customers. The product cost includes interest, a card validation fee and if same day funding is selected then this attracts a further charge.

Trusted Quid has been springing up for the first time on a range of payday review sites this year, although they have actually been active since back in 2011. This brand release from Trusted Cash Ltd is served through the www.trustedquid.co.uk site and this team is based up in Scotland in Livingston. This direct lender offers monthly payday loans that start small for new customers between £100 and £150, although a higher sum of £750 is possible in the future. The pricing rate sits at 30% and so you pay £30 interest on each £100 borrowed from them. Same day funding is optional and this is priced at £10.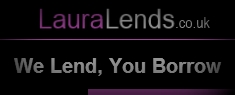 If you have been searching for new payday lenders 2014, then you wouldn't have had much luck to date. There was various new launches and rebrands in 2013, but no new entries had sprung up. This was before we spotted Laura Lends that can be found at www.lauralends.co.uk (As an update:
Cash Float
and
Pixie Loans
are other 2014 entries). The brand in focus arises from Tide You Over Ltd. This lender that is based in Cardiff has already been introduced here for their central company (
Tide U Over
) and also for
Mr Instant Cash
. Laura Lends is similar to Mr Instant Cash whereby each website is basic in design, with the same matched product specs.

Soon after we introduced Payday Overdraft here on Miyagi, they became the most popular searched lender in the monthly Payday Loan category. They aren't a particularly well known firm, but it would have helped them that they were referenced as a no credit check lender in a few posts here that was bumping up their page visits. They do now clearly reference that they conduct credit checks. They have also made several updates to their product. To cover their service, they launched at www.paydayoverdraft.com in 2009. This brand is part of Wage Payment and Payday Loans Ltd who also trades at DoshLoans.com and MadPayday.co.uk.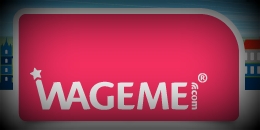 The WageMe lending brand was launched back in the summer of 2012 at www.wageme.com. Although they haven't been active for a long time, they have certainly adapted to the market well, picking up a loyal customer following along the way. They have also received plenty of positive feedback on major review sites. This includes Trustpilot where they have always ranked in the top 10 (as shown in our Trustpilot "Money" rankings below every post). Monthly payday loans are available here that for new customers grants between £50 and £400 (£750 for return clients). On the payment calculator you will see displayed a £39 per £100 charge.

Kabayan Finance launched back in 2010 at www.kabayanfinance.co.uk that has received a recent design revamp. As you may tell from their branding, they have carved out the target audience of the Filipino community across the UK, although they offer their service to the wider public. There is a central payday loan product available and they have recently added a set of instalment selections. Between £100 and £1000 can be obtained here. They did previously note £300 as being the limit for new customers that may still be in place. The calculator heads a term range of 5 to 40 days, but this is picking out your payday only.