2014 Lender Lists:
Loans in Poland (Kredyty w Polsce)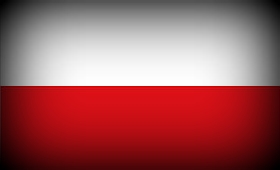 Since we are based in England, our efforts have been directed at the UK's booming subprime lending industry. We are expanding though and our first step on to the international circuit will be to investigate loans in Poland (kredyty w Polsce). This country that lies in Central Europe is an interesting place to get started. Their popularity of approaching 39 million shows that there is a smaller market than England. The country itself is much larger in surface area though (and it is larger than the UK). Whilst payday lending is never likely to take off in France or Germany, there are a few Euro hotspots witnessing massive growth.
Poland is certainly one of these and this may well in fact be one of the fastest growing destinations for short term loans. Bank Pekao, MBank and PKO BP are the major local banks that are popular choices in the wider circle of consumer lending, but there has been an abundance of short term loan brands emerging in recent years. Our aim will be to introduce the leading names who are battling out for market share and we are particularly interested in lenders that also trade in the UK. Vivus and Wonga are of course the most notable brands, but are these the frontrunners in this location? This is what we will investigate.
Lenders in Poland tend to offer up sums between 100 and 3000 zł (Polish Zloty). This translates to approx £20 to £600. It is common to see flexible repayment terms up to 30 days. I have already noticed that there are various 0% introductory deals circulating the sector. Residents across Europe don't tend to carry much household debt and so there is less assumed risk here that may explain such 0% deals. Polish lenders have started to advertise on local TV and the battles are then being fought out online. In the search engines, they will be targeting such keywords as Kredyty, Kredyt Gotówkowy, Pożyczka, Szybka Pożyczka and Szybkie Pożyczki.
Currently Featured:
Ekspres Kasa
Filarum
Kredito24
MiniCredit
Net Credit
OK Money
Soho Credit
Via SMS
Vivus
Wonga
We have now added a summary post covering the top rates of the companies above. See This Here.