2014 Lender Lists:
Reddies Direct @ www.reddiesdirect.co.uk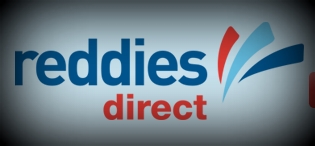 Reddies Direct have been serving short term loans at www.reddiesdirect.co.uk since back in the year 2011. This company is part of Danesfield Finance and Investments Ltd who are based in Windsor, in Berkshire. This lender hasn't particularly become well known across the industry in past years, but as soon as I spotted them I was highly impressed by their low competitive pricing. First time customers are restricted to relatively small sums of £100 to £200 on their loans, but on subsequent returns £400 may be applied for. Flexible terms are offered that can be selected between the range of 1 and 30 days.
To highlight the pricing in place here, on a £100 sum you would be looking at a charge of £6.52 over 7 days or £27.95 over the full 30 day period. There is no fee for their faster payment and so this is as you can see an impressive service change. Very few short term loan lenders set their charges less than 1% as Reddies Direct does. SSL is used on www.reddiesdirect.co.uk, but no login is provided. I'm sure that there was one previously in place, but this appears to have been removed for now. This responsible lender has took on CCTA membership.
Operational times are not listed by them. I assume that they do process loans on working days only. There is also no contact number provided and so any queries must be made via email. Although some improvements could be made here, the pricing set by them is a headline grabber. This in fact stands as the cheapest rate covering every short term lender. The closest competitor to them is Sunny Loans. There are a few lenders like Peachy that aren't far away once you have applied their discount codes. Vivus do of course provide a free first customer loan and so no one can quite compete with them for value at this time.