2014 Lender Lists:
monthly
Mr Instant Cash is another newcomer to the payday loan industry. Going back a few posts, an introduction was made for the
Tide U Over
brand who are the team behind this project. Their other website was initially devised in 2010, but 2012 is the estimated launch. This one accessible at www.mrinstantcash.co.uk arrived in 2013 and just to update that
Laura Lends
later arrived in 2014. The Mr Instant Cash loans are headed from £100 to £400 and the calculator displays £1000 as being a possible return sum. This is one of the few differences with this service and Laura Lends (Tide U Over now goes much higher).
The THL Direct loans service will be uncovered here that follows on from previously looking at
Fancy a Payday
that arises from the same owner. This product has been available through www.thldirect.co.uk since the end of 2008 and so it was the initial product to be released with the other following in 2009. Despite the age gap, the popularity of each stands at around the same level. There is no information provided surrounding the available loan amounts, but the range previously stood from £100 to £250. At this time on the application form there is one single restricted amount of £150 that can be taken though.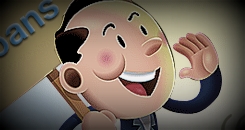 Fancy a Payday loans have been available since the later stages of 2009 from the address of www.fancyapayday.co.uk. They have also been active through the sister-brand
THL Direct
since late 2008. The listed owner based in Bournemouth is Response Funding Ltd whilst they use Total Home Loans Direct Ltd for the other company. The application form displays £100 to £250 selectable amounts and a first time restriction is noted in the FAQ at £150. There is 48 hour loan available, but they now only display an application form for their same day option. You should in this case ring them to go with a free transfer.

Tide U Over is a payday loan brand belonging to Tide You Over Ltd found at www.tideuover.com. Their Cardiff-based owner has been active since late 2010 although the launch for this company came in 2012. This central product offers £100 to £400 to new applicants and a slightly higher sum of £500 on return loans. Their calculator displays a 10 to 39 day range, but you are actually selecting your next payday here. If you flip down to the bottom menu bar though you can select the 12 and 18 month sections. Once this is done you can select £1000 to £5000 between 6 and 60 months.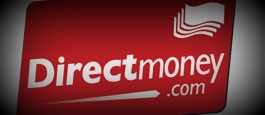 The DirectMoney payday loans brand is the creation of Chromevalue Ltd. They are most commonly known through Chitter Chatter that is an established mobile phone business that was created in 1994. The product in question is served through www.directmoney.com that itself is an aged domain. It is not confirmed when Chromevalue took it on, but summer 2012 appears to be the likely period. The homepage shows a calculator with headed sums of £50 to £400. Despite this, £250 is the newcomer restriction and £1000 is a possible future amount (accessible once logged in). The term is set over the month and the charge is fixed at 25%.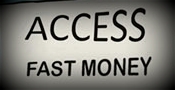 The Access Fast Money loan brand is a creation of Access Mortgage Underwriting Ltd. This family-run business is offered through the address of www.accessfastmoney.co.uk that looks to have been launched in the later stages of 2011. What jumps out when you reach this site is the headline of no credit check payday loans. From looking into this further, they do in fact run a check for bankruptcy as well as checking on identity and they also look at what other lenders share. Faxing is also likely. It may be the case that they are less strict on scoring, but they do impose high limits on applicant eligibility.
Money in Advance is a monthly payday lender that is active through the www.moneyinadvance.co.uk address. This brand may not be recognisable to many, but they have actually been trading since back in 2005 that shows that they gathered plenty of industry experience. For everyone applying for the first time a choice of sums between £50 and £400 will be offered. When trust has been built, it would be possible to receive £1000 from them. On their calculator a range of repayment dates can be selected that fits in with when the applicant is next paid. Regardless of which day is selected there is always a 30% interest charge.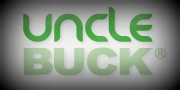 The Kent-based Uncle Buck loans brand has grown to become a recognisable industry name. We have just updated their domain to www.unclebuck.co.uk since they have moved on here now from the (.tv) extension. They have a habit of doing this a lot since they have previously used (.biz) and (.co.uk with a hyphen). It is not easy to pinpoint their original launch, but our best estimate would be the year 2007. When factoring search engine data, they are frequently searched for online although determining the extent of this isn't easy due to the distortion of many queries being entered for the 1989 John Candy movie.
RedWallet is an emerging payday brand that popped up back in 2012. This lender that is based in North Yorkshire can be reached at the vibrantly styled www.redwallet.com website that was created by Ancora Capital Ltd (who now run further trading brands as discussed below). The monthly loans available here can be applied for covering the sums of £100 to £400. It states in the FAQ that further restrictions may be made and that in time larger sums may be accessible (no figures are mentioned). The pricing here is set at 29% and so all customers pay £29 per £100 borrowed. There is no further fast transfer fee to pay.
CFO Lending (Capital Finance One) caters payday loans over the month via www.cfolending.com that was setup recently in 2012. It may be likely that they started operating elsewhere. I did notice recently (www.cfoloans.co.uk) that was setup in 2010. This is now being used for their
New Guarantor Service
. This brand in question has a considerable number of search queries ran for them and they have been frequently discussed on consumer forums for several years which is why it is believed that they operated elsewhere. The owner shares the same name, but this alone shouldn't make up for the significant number of queries ran.