2014 Lender Lists:
*closed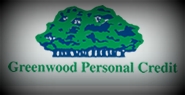 The dominant doorstep loan lender
Provident
was recently introduced here and today we will move on to their partner brand (Greenwood Personal Credit). Interestingly, this company was formed by William Greenwood in 1877 that was just a few years before the main company was created by Joshua Kelley Waddilove (in 1880). Provident would later go on to acquire them in 1977 (on their 100th anniversary). They kept the name, but structured the service to match the main one. There are only a few minor differences between each of them. This for instance includes the www.greenwoodpersonalcredit.com website being composed in 2001 that was a year after their big brother made their entrance.
Ariste Holding Ltd's central brand (
Cash Genie
) was previously introduced here and we will today focus on their second most popular release that goes by the name of TxtMeCash. PaydayisEveryday is a third owned company that will also be briefly referenced. The www.txtmecash.co.uk site was composed in 2010 and so it only followed a year after the Genie came along. When we created this post, this firm was termed as "Txt Me Cash", but this changed to include no spaces and so we have updated the title. The branding suggests that they are primarily a text loan lender and on the homepage it does reference sending a text for funds.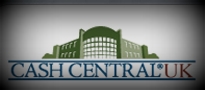 The Cash Central UK brand at www.cashcentral.co.uk will be examined in this post today. Unfortunately, when proceeding with an application it was stated that they were currently not accepting new applications. Whether a service closure is imminent remains unclear at this time. They are still taking customers on via their primary web address of
www.cashcentral.com
(USA clients). This payday loan business was formed way back in the year 1996. The switch here to Britain appears to have been made in 2012 and although they aren't currently processing leads, the Cash Central loan details will be provided here should they be back trading again soon.

This Easy Finance Club introduction follows on from previously investigating
Community Payday
. These are shared trading brands of Web Loans Processing Ltd. As with Community we have no confirmation surrounding the launch. The www.easyfinanceclub.com site was created in 2010 that is our best estimate. The Easy Finance Club loan brand has received some bad press since this time, particularly from This is Money (Daily Mail). Some of the complaints raised have at least been updated now. This product caters those looking for short term cash with 7, 14, 21 or 28 days being the available repayments and £100 to £400 being the loan range.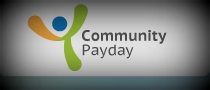 Community Payday is a part of the Web Loans Processing Ltd firm who are known to most through the popular
Toothfairy Finance Service
. No details surround the launch time here, but the www.communitypayday.com website was created back in 2011 and so they would have likely started this project soon after this time. A short term loan can be obtained here between £100 and £400 and the repayment selection can either be 7, 14, 21 or 28 days. The £100 7 day charge is £17 that includes £12 interest (as stated in their FAQ) and the other £5 cost is required for their FPS same day transfer.

Instacredit is a short term lending brand created by NKK Finance Ltd. This is another recent addition to the payday loan industry having launched in just 2013 at www.instacredit.co.uk. This service comes equipped with a flexible term range. The repayment date can be selected between the span of 1 and 31 days. When you pick your ideal date you then have to decide how much cash you would like to receive. The initial range is £50 to £300 and on subsequent loans this amount can rise as high as £500. The pricing levels are straight forward with there just being a simple 1% daily rate.
The Dosh Express loan brand reached the payday market through the www.doshexpress.com address in 2012. This company is owned by Pride Capital Ltd who were based in Derby, but they later relocated to Nottingham. The service provided here is a monthly one whereby they welcome new customers on board with sums between £100 and £400. On return loans it would be possible to attain £1000. A competitive interest charge of £25 per £100 has been set by them. It is good to see this 25% rate, since when they launched this was 30%. There is also one more possible cost that is when a fast transmission is required.
The payday lender Micro Lend UK launched back in 2008 at the address of www.microlend.co.uk. The monthly loans available here span from £100 to £1000 with first time customers only being eligible for the maximum sum of £500. Between 1 and 35 days can be selected on their calculator, but this covers when your next payday occurs only. You must always pay the full monthly interest charge even if you are paying them back in just a few days time. When it comes to pricing, there are a few individual charges in place. There is firstly a £30 per £100 interest charge (1% daily).

The Speedy Dosh lender launched back in 2010 at www.speedydosh.com. This company that is headed in London has enjoyed swift growth over the past few years and has become a popular choice for those in need of same day cash. A monthly term has been set here and new customers see restrictions of £100 to £150 whilst in time £450 is a possible figure and so they do keep their available loans on the small side. An interest charge of £25 per £100 is charged over the full term and there is a £5 fast funding fee to factor that creates a 30% overall cost.
Lifeboat Loans is a flexible lending brand released by Lifeboat Assistance Limited who are based in Doncaster. This service that is headed as "The UK's Number One Lifeline" is available at www.lifeboatloans.co.uk with the launch appearing to have been in the summer of 2013. These short term loans have a flexible repayment range of 5 to 30 days. On the first loan each applicant has access to £50 to £500. Once trust has been shown, a returning sum of £1000 may be received. With pricing per £100 borrowed, the cost would be £28.28 over 7 days that works out at 4.04% daily.