CashNetUSA is America's most popular online payday lender that launched at www.cashnetusa.com back in 2004. A few years ahead in 2006 they were acquired by Cash America International Inc. This major financial group is firmly established in the UK through
Pounds to Pocket
and
QuickQuid
, whilst they have also been making strides forward in other locations across the globe. Here in the States, the owner controls a range of companies across various financial markets. Pawnshops have been a major focus for them through such brands as SuperPawn and Top Dollar Pawn. With store lending, they are mostly known under the Cash America identity and Cashland is another project.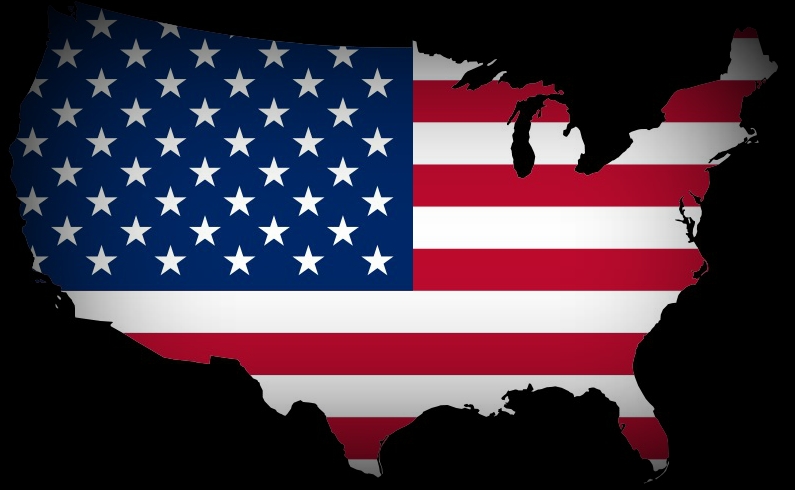 The bulk of our content surrounds subprime lending within the UK. However, we recently conducted some research on short term lending across Europe. For this we
Picked Out Poland
where the market is growing quickly. We will now move on to study loans in the USA where the payday loan boom originally sparked. America is a vast market with a population approaching 319 million. However, payday loans are banned in some states and others see harsh price restrictions. The 2015 UK cap is 0.8% daily as a total charge, but the restrictions here are usually APR caps and so there isn't too much profit available for the lenders.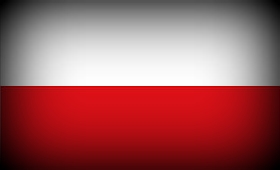 Due to our location, most of our focus to date has surrounded subprime lending in the UK. Some time back, we did start to investigate other active markets across the globe though. This started with Poland that has been witnessing massive sector growth in recent years. We haven't jumped on to other Euro locations thus far, since our search engine traffic has been pretty minimal from Polish audiences. We are limited here due to our TLD extension being ".co.uk" that limits our traction in specific regions (in this case Google.pl). After this study was run, we moved on to the USA (here are the
American Comparison Results
).

MiniCredit (not to be confused with the
British Lender
) has been trading in Poland since 2011 via www.mini-credit.pl. Other than this location, they also operate in Estonia, Georgia and Latvia. Estonia was their first project back in 2008 and so this company has earned plenty of market experience in European locations that have been enjoying massive recent growth in internet lending. When it comes to MiniCredit Polska, this does appear to be their central focus of every such location. The initial point to raise about their product is that documents must be provided. This includes the scanning of a photo ID and in some cases documents confirming your income.

Filarum provides short term loans across Poland through www.filarum.pl. This is a brand belonging to Rapid Finance Polska Sp. z o.o. who are also the team behind
Soho Credit
who were previously introduced. As the case with that brand, you can also receive the first loan here at 0%. This can be taken from 100 to 500 zł with the repayment span being 1 to 30 days. Existing customers can access higher limits with 2500 being the top sum after you have used them several times. After this 0% trial period the pricing per 500 would be 45.82 over 7 days or 140.54 over 30.

Ekspres Kasa (translates to Express Checkout) is the Polish offering from the Ferratum Group served at www.ekspreskasa.pl. The owner that arises from Finland covers more worldwide destinations than any other credit provider. They did note being active in 20 countries, although this is now 18 since they have pulled out of Belgium and Slovenia. For Ekspres Kasa Polska, a new customer can receive 100 to 400 zł. 100 is available for 15 days, 200 to 300 brings in 30 days and 400 can be selected over 15, 30 or 60 days. In time it is possible to receive 2000 that would have a set 60 day term.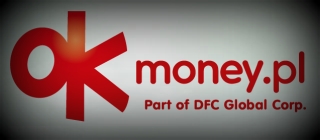 OK Money loans have been available in Poland since back in 2012 through www.okmoney.pl. This brand is also active in Finland where they are popular and they have now also expanded into Spain. This company is owned by the American giant DFC Global Corp who are active across 10 countries with the UK being their primary market. Here in Poland they also trade through Optima that appears to be a home collection loan service and then there is the MoneyNow retail stores. There are several lenders that carry more web popularity than OK Money Polska. With a 0% deal in place, they can compete with the best of these.

The Soho Credit Polska loans can be obtained though the address of www.sohocredit.pl. Not much background info is disclosed surrounding the larger Group, but I am aware that this brand also operates in Latvia and Lithuania. They also operate locally as
Filarum
and in Spain as both Creditomas and Creditorapid. The loans in focus are available to Polish residents between the ages of 21 and 70 covering 7 to 30 days. When you are applying for the first time you receive a loan from 250 to 500 zł at 0%. Once you have borrowed several times you could access the top amount of 2500. Rollovers terms of 7/14/30 can be selected if more time is needed.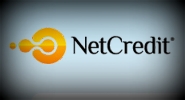 The Net Credit Group is a rising force in the world of payday loans. They trade as Net Credit in Czech Republic, Poland and most recently in Georgia. Then there is Ezaem in Russia, Open Credit over in Latvia and they have now expanded their operations in Poland with InCredit. We have titled this lender as they are most commonly searched for and how they general term themselves on their website, but they are often branded as NetCredit (as seen from their logo). They launched at www.netcredit.pl back in December 2011. Here they offer short term loans that can be selected over 1 to 30 days.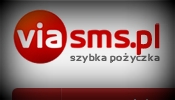 Via SMS (or ViaSMS) is the 3rd most popular short term lender in Poland that you can find at www.viasms.pl. This brand belongs to the Via SMS Group that was formed in 2008 and they are based in Latvia. They are active in 6 countries across Europe although they use a different name in Sweden. They did trade in the UK as
PoundAccess
for a few years, but they struggled to adapt and soon closed down. They have always performed much better elsewhere and Poland is a notable business destination for them. This is yet another company that offers Polish residents with their first loan for free.