2014 Lender Lists:
Use Guarantor Lenders for the Cheapest Bad Credit Loans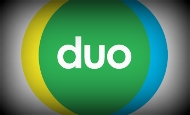 Here at Miyagi Loans we have uncovered a wide range of direct lenders where the pricing levels fluctuate considerably across different sectors. We have pinpointed the guarantor loans sector as being by far the cheapest (here in the UK anyway). We have not included
Vivus
who have a 0% deal in place, but this is to welcome new customers in only and we are looking here at fixed rates for all customers. Most agreements that are taken over a long period of time generate the lowest rates. On the flipside, the most expensive rates are associated with short term products with terms between just a few days and a month.
The typical amounts received over shorter periods are smaller that would imply less risk, but if a lender is handing you cash for just a few days then they aren't going to make much of a profit. They have to factor such things as fast funding fees and the high defaults that naturally occur within this business. Most short term lenders are really looking to follow in the footsteps of Wonga who are on average approving 10,400 loans each day. If you use the Wonga Promo Code (new customers only) then the daily interest there comes in at 1%. Without it you have to pay £5.50 for the funding.
So just who provides the cheapest bad credit loans and how do they compare to Wonga's pricing? Based on our data, this was GuarantorUs Loans that did offer the cheapest service (at just 0.059% daily). However, the new Everyday Loans Duo product comes in cheaper at 0.054% daily. There are several guarantor lenders around that each charge less than 0.1% daily. Even with the Wonga code attached, the cost here is 10 times cheaper. Even if we look at a similar 12 month product such as Pounds to Pocket, the price is still approx four times cheaper that indicates the true value available. Just be aware that if you are referred by a partner then broker fees will be added to the balance.
The brick wall for many with this type or service would be in having to ask a family member or friend to back the application. When this is done they become responsible for the debt should it default. This added layer of security is the reason why the rates here are so reasonable (compared to other subprime offerings). If you go on to make all repayments on time then the person backing you will never hear from the lender again and your own profile will have been improved. Having to find a homeowner with a good score would usually make a family member the most common choice.
However, a recent development in this sector has come from UK Credit who allow tenants (rather than homeowners only) to stand in and you just pay a little extra that still scores well on the pricing front. I think that this would open the door up more potentially for close friends to stand in for you, rather than just family members. Another thing worth adding is that the speed of this loan type has greatly enhanced in recent years. A few years back you would have had to send off documents and would likely receive the cash in several days. Update: The Duo product now also accepts tenants and their pricing doesn't change.
Some guarantor lenders do now allow you to complete the process on the same day and so you can be funded within just a few hours (the funds are always sent to the backer's account as a security measure). To address eligibility, if you are currently bankrupt or on an IVA then you will be declined. If you have been discharged from bankruptcy then you may be ok and having defaults behind you isn't a problem since you may be applying for the purpose of debt consolidation. There will always be a credit check, but this is to verify who you are and that you aren't currently bankrupt.
It is the search that is ran on the person standing in that really counts. If you are interested in finding the cheapest bad credit loans without a guarantor then a good shout would go with MyMate. Over the year they offer a daily rate of 0.218% and cheaper still you could use Varooma at 0.183%. With Varooma, they secure on your logbook, but one advantage is that they don't even credit check you. It is clear that even with poor credit, there are still some great deals available across the market. The best of them can be seen in our comparison section (shown below each post). Just to add that On Stride offers daily rates between 0.040% and 0.106%, but their top deal is only available to those with excellent credit scores.