2014 Lender Lists:
Compare Payday Loans in Poland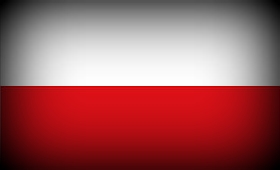 Due to our location, most of our focus to date has surrounded subprime lending in the UK. Some time back, we did start to investigate other active markets across the globe though. This started with Poland that has been witnessing massive sector growth in recent years. We haven't jumped on to other Euro locations thus far, since our search engine traffic has been pretty minimal from Polish audiences. We are limited here due to our TLD extension being ".co.uk" that limits our traction in specific regions (in this case Google.pl). After this study was run, we moved on to the USA (here are the
American Comparison Results
).
This post has been compiled to summarise our findings from our study on the Polish sector as it stands today. We started with the introduction (Kredyty w Polsce) and we then went on to introduce 10 of the most popular lenders. The biggest finding was to see so many 0% first time customer deals. Many can offer this due to the low default risks attached with consumer debt being uncommon here. It was a surprise though to see that 8/10 of the featured firms offered a 0% deal. Each has followed this trend to simply remain competitive. They make their money through extensions and subsequent cash requests.
We scored each company on a 30 day term, but flexible repayments are always offered. The websites are built well on the tech side and the speed to payout is fast. A 0.01 PLN banking registration fee is common, although this is later returned. The local currency is the Polish Zloty. The lenders generally offer between 100 zł and 3000 zł that roughly translates as £19 to £570. We scored the companies on the sum of 500 zł (around £95). From those below, you will recognise Vivus and Wonga. Ekspres Kasa is also part of the Ferratum Group and OK Money is owned by DFC Global (the team behind PaydayUK).
Comparison: Cost /500 zł with 30 Day Term:
1) Vivus: 0 | 70*
2) Via SMS: 0 | 78
3) Soho Credit: 0 | 95.50
4) Wonga: 0 | 115.75 (Loyalty*)
5) Net Credit: 0 | 125
6) Filarum: 0 | 140.54
7) Kredito24: 0 | 150
8) OK Money: 0 | 160
9) MiniCredit: 98
10) Ekspres Kasa: 165*
* The #1 ranked Vivus monthly return cost of 70 translates to £13.25/£95
* The #10 ranked Ekspres Kasa monthly return cost of 165 translates to £31.23/£95
*Wonga's Loyalty program (Plus, Premium, Max) can see reductions to 86.25, 71.55 and 63. This "Max" cost of 63 equates to £11.93/£95 that is the lowest sector rate, but it would likely take several loans to get to this level (assuming that you always pay on time). One final note about Wonga is that they impressively stretch to 60 days on the initial trial (rather than just the month).