2014 Lender Lists:
Cheapest Guarantor Loans UK | Scored Over 365 Days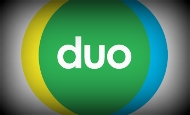 Guarantor Loans
are the most suited products to those looking for competitive rates of interest when carrying a bad credit score. There is plenty of market choice and this is continually growing with many new finance companies choosing this particular sector more so than any other. The main reason for this supply channel gathering momentum is that due to the guarantors standing in, the default rates are very low and yet they can still generate handsome profits since the interest is still much higher than what the banks and mainstream lenders are charging. Although the choice is high here, the product demand from the public isn't significant.
This has made this niche a tough one to compete in successfully and the further challenge at hand is that they must overthrow the dominant market leader. This is Amigo Loans who have been trading since 2005 (initially through the FLM identity that was brainstormed in 2004). They offer a great product that has been well received and so inventive angles have had to be taken from their rivals to attract clients to them. The most common trend has been to beat them on price. As well as this, some offer much higher cash sums and others have developed Non Homeowner Products. It is the pricing angle that is of interest here.
In the logbook sector, the competitive costs over the year per £1000 usually floats between £700 and £1000. The cheapest guarantor loans UK in comparison score much better. The top lender charges just £195.91 and the average firm tends to ask for around £230. This shows how much value can be obtained if you can find someone to back your application. With every lender in this sector each price is picked out per £1000 and we score over 365 days. Although we are using the example of a complete year, you can commonly borrow over several years that suits those who are looking to secure a few thousand pounds.
Cheapest Guarantor Loans UK (/£1000):
A) Everyday Loans only recently took this top position over. This company that was formed in 2006 was one of the top unsecured personal loan lenders around, but their business suffered massive declines when online lenders such as Pounds to Pocket emerged. Their standard product is still available, but we don't score it here as they only provide a rough APR sum with no cost breakdown and this must then be arranged through a store. They have now shot back to fame through the release of Duo. The big update has been that the full Duo process can be completed online and they also take on backings from tenants. They do provide breakdown charges for this offering. Their calculator starts from 13 months though and so we had to split their 24 month charge in half. This was £391.82 and so this splits to £195.91 per £1000 (0.054% daily). This is just over £20 cheaper than the second lowest price and so it is close, but they are critically the only sector lender to charge below the £200 mark (and they now also accept non homeowner backings). On Stride does offer a loan at £146.36, but this is only for top interest tier applicants with an excellent credit score.
B) Oakbrook Finance Ltd's GuarantorUs brand follows on to take the second spot. When it comes to pricing, they ask for £216.21 (0.059%) that was leading the field until very recently. They process the application online and they do promote same day money and so this should be a much quicker process than with Duo where documents must be sent through the post. One product limitation is that no account servicing is provided here that you will find with Duo. When moving on to the next series of lenders, the prices are bunched together very closely.
C) TFS Loans have recently just took the 3rd spot. However, the example that we have for them is estimated since they only offer £2000 from 24 months onwards. A notable quality for them is that they offer up to £10,000. We then move on to UK Credit who did also trade as Guarantor Loans Online (GLO) and as Loans4Tenants, but they now just operate as UK Credit offering both a homeowner and non homeowner option (the other two have closed). This tenant option was previously available with Loans4Tenants. GLO was matched at the same price of £228.44 (0.063%) and so now with their exit we have an extra place in the top 5 that goes with LendFair who sat closely to them at £228.68 and so they are just a few pence more expensive. Amigo just ranks outside with their price of £236.72. This rounds off the cheapest ranked services, but even those that finished just outside do offer competitive rates.
Consollo matches the Amigo price (£236.72). The new CFO Company did come in at £236.70, but we believe that there is also a £15 fast funding fee as required with their two other companies and so they just missed out. With so many interesting new services being released the market share is likely to become much more balanced over the coming years, although only the top name is seen on TV at this time that makes a key difference. All of the showcased prices above assumes that you aren't directed through a broker. This can often attract extra charges up to £300 that is why many of them head their rates as being variable.