2014 Lender Lists:
guarantor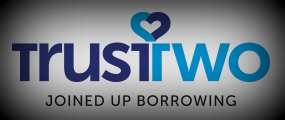 TrustTwo is a new guarantor loan product from the team at
Everyday Loans
(owned by Secure Trust Bank Plc). It has replaced Duo that was packaged alongside the main product. This new brand is served on its own website at www.trusttwo.co.uk that was put together towards the end of 2014. The TrustTwo guarantor loans have 2 standout qualities that includes low pricing and the high available loan sums. They have replaced Duo in providing the cheapest sector rate at 39.9% APR. With sums, £7500 can be obtained although this is by applicants that can source a homeowner backing. Otherwise, with tenant backings you can access between £1000 and £5000.

Consollo is a direct lender within the guarantor loan space based in Sale (Cheshire). They launched at www.consollo.com back in July 2013. This brand is part of Stonemere Finance Ltd who have been operating since 2010. They started out lending through the payday firm (
321Cash
) and they also broker through the Cash Calf and Pay Me Early brands. The Consollo guarantor loans service has now become their central focus and this has been promoted a considerable amount over 2014. This product has been designed and marketed for consolidation, specifically for those caught up in the payday loan cycle. They head sums of £1000 to £5000 taken over between 12 and 60 months.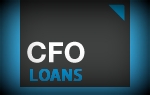 We have previously introduced
CFO Lending
and
Payday First
that are matched monthly loan products from the same owner. Today we are picking out CFO Loans that is their third offering in the guarantor sector. This product is available through www.cfoloans.co.uk that was initially registered in 2010, but an update was ran in 2014 that was when this service was unleashed. Their payment calculator and FAQ heads amounts of £1000 to £5000. There is a note that £500 is the starting sum on the homepage though and so you should be able access this smaller amount. Repayments are spread between the period of 12 and 60 months.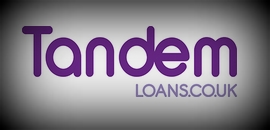 Tandem Loans is
Provident's
new guarantor loan project served through www.tandemloans.co.uk. This website was interestingly setup in late August 2013 and just a few days into September they followed on from this in setting up
www.satsumaloans.co.uk
. Satsuma is widely advertised across the web and they have received tons of attention from the media as well. Strangely, I couldn't spot any Tandem Loans coverage/reviews, with there just being some minor references to the brand from some employees who have been working on the project. Although they have kept a low profile to date, I'm sure that this won't be the case for too long.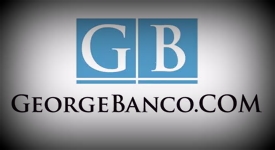 George Banco is the newest guarantor lender on the block, having launched a few months into the 2014 year at www.georgebanco.com. Getting straight to the product specs, between £1000 and £5000 is available between 12 and 60 months, although the maximum terms require large sums to be taken. On their loan calculator they head up a representative APR of 62%. £1000 over 12 months here would cost £286.16. This is more expensive than
GuarantorUs
at £216.21 and the market leader
Amigo
is for instance also cheaper at £236.72. They haven't pitched a leading rate as they allow tenants to back the applications that adds risk.

LendFair is a direct guarantor lender based in Harlow that launched at www.lendfair.co.uk in late 2013. They offer between £500 and £5000 and have a wide range of repayment terms in place. This starts from just 6 months and it heads as far as 60 months. If you were to take out a £1000 loan over the complete year then the charge would be set at £228.68 with their APR being fixed at 48%. Based on this example, they are a few pence more expensive than
UK Credit
(£228.44), but they are a little cheaper than
Amigo Loans
who would ask for £236.72.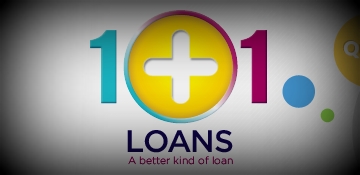 1Plus1 Loans is another new entry in the popular guarantor loan space. This lender launched in 2013 at www.1plus1loans.co.uk. This is a creation of Secret Eye Ltd who also run the broker service by the name of
The Finance Facility
. Getting to the product info, £500 to £3000 is open to new applicants and £5000 is available when you return to them. The repayment range is spread from 12 to 60 months. Within this sector, we always calculate the £1000 charge over a 12 month period. When this has been done, they present a cost of £353 and they display variable APR at 49.9%.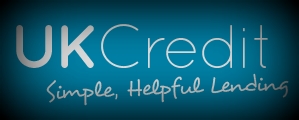 There has been some major recent changes with this lender. They previously traded through three separate brands, but they have closed the other two down to focus on this single identity at www.ukcredit.co.uk. They have taken down
Guarantor Loans Online
that was their initial product back in 2010. The other is
Loans4Tenants
that they unleashed in October 2013. Whilst GLO was a matched service, Loans4Tenants had a higher cost since a tenant could back the application. What they have now done with the UK Credit loans is to offer both a homeowner and a non-homeowner option. This lender has been the main contender to
Amigo Loans
over the years.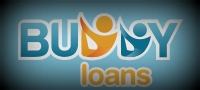 Buddy Loans was created by Advancis Ltd with this service being served from www.buddyloans.com. This is an aged domain, but the launch looks to have taken place in the first month of 2014. These Buddy guarantor loans range from £500 up to £7500 and the term span is 12 to 60 months. You can quickly identity the charges from their loan calculator that heads an APR rate of 54.4%. For £1000 over a year the charge would be £318.50. This isn't priced as competitively as the majors, but it is good to see that they rise to £7500, since their rivals usually stop at £5000.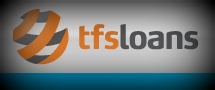 TFS Loans is a guarantor brand from The Finance Store Ltd that you can find at www.tfsloans.co.uk. This website was created back in 2010, but this company has been active since 2003. It is unknown when they started offering guarantor loans, but
FLM
was likely to be the first company to offer this type of service back in 2005 (they brainstormed the idea in 2004). The TFS guarantor loan product in focus grants funds between £2000 and £10,000. This high sum is interesting to see since non of their competitors stretch as high as this. Their full repayment range sits from 2 to 5 years.