2014 Lender Lists:
guarantor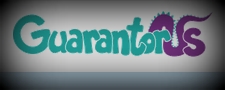 GuarantorUs Loans is a new lender in the guarantor loan sector located at www.guarantorusloans.co.uk. This brand devised by Oakbrook Finance Ltd has a listed formation year of 2012 (on their Facebook page), but their website wasn't registered until the summer of 2013. This lender offers large loans with sums spanning between £1000 and £5000. The repayment term can range from 12 up to 60 months. The standout feature to address here is the competitive pricing up for grabs. The APR rate stands at just 45%. This competitive rate is reflected in a charge of £216.21 per £1000 over the period of a year.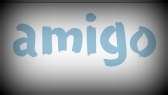 Amigo Loans was unleashed on the market in 2012 at www.amigoloans.co.uk. This was a rebrand from the previous identity of FLM Loans. This original company was formed in 2004 and they launched the website soon after in 2005. The Richmond Group is the owner with the man in charge being James Benamor.
FLM Quick
was recently introduced here that has now been closed down. This smaller guarantor concept may not have worked so well for payday loan quantity sums and they may have also just preferred to focus on the brand in question. Under this new brand identity they have been growing at an accelerated rate through TV advertising.

The Quick Cash Club is a guarantor variant to the payday loan. This service was released by Chandler Hart Ltd back in 2012 and it is accessible through www.thequickcashclub.com. This fresh brand carries plenty of management experience behind it, with the founder being a previous employee at The Richmond Group. He worked on
FLM Loans
and then
FLM Quick
that was the first guarantor payday loan product. A recent check was made on this service to update this listing and there have been some notable changes to cover here. There is in fact no fixed term and you can clear early, but they now display long instalment terms on their calculator.