2014 Lender Lists:
*closed

Loans4Tenants is a new service served at www.loans4tenants.com that was launched in October 2013. This brand was crafted by UK Credit Ltd who also trade as
Guarantor Loans Online
and
UK Credit
. You receive the same product when applying through either of those, but with the brand in question they are opening the doors to more people. This is through the introduction of tenant guarantor loans that replaces the requirement for the backing of a UK homeowner. This creates more risk and so the costs are higher here. If you apply at
The Quick Cash Club
then they also accept tenant guarantees, but they cater payday loan level amounts only.

The Lending Well previously offered a payday loan peer to peer service through www.thelendingwell.com with their launch occurring in 2012. This product was closed in late March 2013 due to an unsuccessful attempt to make the P2P payday loan concept workable. They had of course taken their inspiration from Zopa who have enjoyed considerable success since launching. They allow everyday people to lend out of their own pocket that then gets thrown into a large pool for a return. Zopa has always focussed on prime lending whereby their clients have a good credit history (creating minimal defaults). They recently quoted a default rate of just 0.03%.
IDosh was a payday loan provider at www.idosh.com that was owned by Cashfoundry Ltd who were based in Harrogate. This company had launched back in the year 2012, although their time active was short lived and the service was closed down without any notice. They did run some social brand pages that were starting to become inactive throughout the later stages of 2012 and so this was a sign that things weren't going too well for them. They then closed a few months into 2013. During the period that they were serving loans they had become quite a popular name, although this has now faded.

Guarantor Loans Online (GLO) has been providing their loan service through www.guarantorloansonline.com since 2010. The brand owner is UK Credit Ltd who are based in Norwich.
Amigo Loans
have had several competitors and many new ones have launched recently, but GLO has really been the biggest threat to their market share. They have managed to stand out from the crowd through their competitive interest rate offering. To highlight this, a £1000 sum over 12 months would be priced at £228.44 and this comes at the rate of 47.9% APR. In comparison, the rate at Amigo is 49.9% and their cost would be £236.72.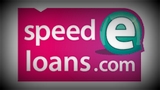 Speed e Loans was a payday lender that had originally entered the market back in 2009 through the address of www.speed-e-loans.com. This company that was based in Borehamwood ran into financial problems and entered into administration. The administrators were appointed in July 2013. A few months before this took place they had published results revealing that they required more funding to continue trading and so the closure was no major surprise. When they were active they were well known and they had even received press in the media. This included an article in The Guardian that discussed the typical working day of one of their employees.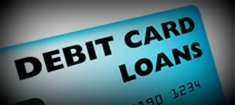 Debit Card Loans was a monthly direct lender that was active through www.debitcardloans.info. This website was created in 2009, but when they were operating it was stated by them that they had been lending since 1984 that would have been through some kind of high street operation. The "Debit Card Loans" term is searched for frequently in the Google search engine. This is a generic term that isn't particularly associated with this lender. With this in mind, their exact popularity was always unclear and I can't recall seeing them advertised online. There was also no online discussions on the various consumer finance forums that is quite rare.

PoundAccess was another payday lender that unfortunately faced difficulties that followed with the closure of their service. This brand was originally setup at www.poundaccess.co.uk back in the year 2011. It appears that they closed down a few months into 2013 and so they weren't active for long. Soon after this, it was stated by them that they had stopped trading and that collections would be made by Engaged Solutions Ltd. They did at the time note that they would return back soon. This website has now simply been taken down. The owner was Via SMS UK Ltd that is part of the Via SMS Group.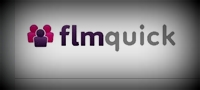 FLM Quick has now closed down, but we will be looking here at this service in further detail and also at the alternative solutions available today. Despite this closure, this company is still searched for a considerable amount online. If we go back to the early days, this guarantor loan product was created in 2008 and it was served from www.flmquick.co.uk. This company was the workings of The Richmond Group who are well known for
Amigo Loans
. FLM Quick was a miniature version of this service that did require a guarantor backing, but it was designed more along the lines of a payday loan alternative.

Swift Money is a direct lender based in the region of Bournemouth. They cater a range of terms that can be selected as monthly, between 3 and 6 months or between 12 and 24 months. The brand owner here is New Forest Finance Ltd. They were formed in the year 2007 and the site for this brand in question (www.swiftmoney.co.uk) was composed later in 2008. This company is not to be confused with the broker that uses the same name via the (.com). This appears to be the single loan service provided by New Forest Finance. Their popularity is fairly moderate, with this being a small family owned business.

Mums Payday Loans is a newly formed brand for 2013. This lender can be accessed through www.mumspaydayloans.co.uk where they claim to operate 24/7. This is a monthly product, but interest is charged daily and so if you are being paid in 20 days then you only pay for 20. You can select any single amount between £100 and £250 when applying for the first time. The return sum in the FAQ is headed at the amount of £400. For a loan of £100 over 30 days, here you would pay £30.92 for the interest and so this is just a little over 1% daily.