2014 Lender Lists:
UK Lenders Alliance @ www.uklendersalliance.co.uk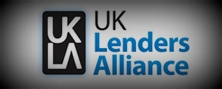 UK Lenders Alliance provides 6 month loans via www.uklendersalliance.co.uk with their launch arriving back in 2011. This was not the first major project from this company though as they had operated previously through the Cash Choice brand. They have now closed this service down and all visits there now quickly redirect on to UKLA. Whilst the previous brand provided monthly payday loans, this new identity caters a set 6 month term. This service comes with available sums of £100 to £600 for new customers and £1000 is a possible returning figure. No loan calculator is provided on the site and so we'll have to add their representative example.
This example is provided per £100 that is took out with UKLA. The interest charge here would be £106.45 and £15 has been added for the fast transfer (totals £121.45). This £15 fee doesn't need to be made since you can just go with slower funding that adds just a few days before access is granted to the cash. The daily rates would approx work out to 0.591% for the slow option or 0.675% for the same day selection. The costs in place here do work out cheaper than Lending Stream who are the biggest lender specialising in this 6 month term.
The UK Lenders Alliance loans can be managed securely at www.uklendersalliance.co.uk. It is stated in the FAQ that customers have the right to settle their loan early, although there is no mention that savings can be made when doing this. This Manchester-based instalment lender has acquired BCCA membership as a further seal of trust. The main area that could be improved by them lies in their loan processing times of 8am to 8pm from Monday to Friday. This is what lets them down compared to LendingStream.co.uk who trade 24/7. They do as noted have the pricing advantage, although these aren't market leading rates.