2014 Lender Lists:
short term
NextCredit entered the market in 2011 through www.nextcredit.co.uk. There was some initial confusion when heading on to this website, as it looked very familiar for some reason. Several design aspects here reminded me of Web Loans Processing Ltd (
Known for Toothfairy Finance
). The £100 to £400 cash range always used by the owner was the same and the 7, 14, 21 or 28 repayment range was another clear match. The Consumer Credit Licence number (Interim Permission) was only shared by another lending brand though (Credit on Demand) and the address was different than usual. Either way, Web Loans Processing recently entered into administration that took place in December 2013.
The Cash Bob brand made its voyage to the UK from the Netherlands. The local site at www.cashbob.co.uk was registered in 2010, but the launch appears to have been 2011. This Dutch company started out at www.cashbob.nl that was created in late 2007. They are no longer currently accepting applications there. The owner (BA Finance BV) has reportedly had government issues and received some fines that would explain this closure. This local Cash Bob loans operation is still taking leads on today, but the encryption has expired and so there may be further issues here (no CCL is currently listed as well).

VarioLoans made its grand entrance on the scene back in November 2013. The owner is Ancora Capital Ltd who also created
WagedayXpress
(the day before) and they had already released
RedWallet
. When entering the www.varioloans.com website for the first time you will be provided with the choice of selecting between short and instalment term products. The initial offering has a term range spanning 7 to 35 days for amounts of £100 to £250. The larger instalment choice caters £200 to £500 over the extended terms of 2, 3 or 4 months. The pricing was previously set over the short terms at 1% daily as a total cost including a fast transfer.
MobileQuid was composed by the London-based MQ123 Ltd back in 2010. This lender offers simple text loans from the address of www.mobilequid.com. Since this launch, a £100 loan taken over 7 days has been the only available option, but from checking the site just now there has been a few changes that have occurred. They now for instance have a set term of 20 days and the £100 sum is still listed within the FAQ, but on the homepage they head up to £500 as being possible. I would expect that any higher sum would only be granted to return customers who have repaid back cash successfully.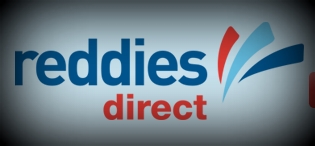 Reddies Direct have been serving short term loans at www.reddiesdirect.co.uk since back in the year 2011. This company is part of Danesfield Finance and Investments Ltd who are based in Windsor, in Berkshire. This lender hasn't particularly become well known across the industry in past years, but as soon as I spotted them I was highly impressed by their low competitive pricing. First time customers are restricted to relatively small sums of £100 to £200 on their loans, but on subsequent returns £400 may be applied for. Flexible terms are offered that can be selected between the range of 1 and 30 days.
The PiggyBank loan brand was formed back in 2012 by DJS (UK) Ltd over at www.piggy-bank.co.uk. On initial launch, this was created as a P2P payday loans product, inspired by Zopa.
The Lending Well
was another P2P company although they soon closed. This concept also didn't work out for PiggyBank, although they switched to lend out of their own pocket. This flexible service caters terms of 7 to 42 days. The sums of £50 to £500 can be applied for at first and £1000 is the maximum amount for trusted customers. A nice touch is that you can change the cash amounts in tiny £1 increments.
The Ferratum Group was established in 2005 and they launched locally at www.ferratum.co.uk in 2006. The Group is based in Finland and its creation came from Jorma Jokela. They have over 1.5 million customers in 18 countries (it was 20, but they have now closed in Belgium and Slovenia). They have expanded into more destinations than any other loan provider, sometimes using other trading names. From viewing their corporate site they mention that they aim to trade across 50 countries that shows that they are leading the global charge. When it comes to the UK, they are yet to make much of a dent on the market.
Quid24 has been an ever-changing lender over the past few years. When they originally launched back in 2009 at www.quid24.com a basic service was provided that lacked flexibility. You could initially take out a £100 text loan and this had a set 7 day repayment date. They have completely turned this around now to the point where they are one of the most flexible short term loan providers around. The term range is initially 5 days to 3 months, but 5 months becomes available to existing customers. The
Peachy.co.uk
and
Sunny.co.uk
brands are notable companies that offer an impressive repayment structure like this.

Vivus has been active in the UK through www.vivus.co.uk since 2012. This company is a release of 4Finance Ltd that is a part of the 4Finance Group that is owned by Kieran Donnelly. This larger organisation is based in Latvia and they operate today across 13 countries and have issued 3.5 million+ loans worldwide. These locations are set across Europe (they did operate in Canada, but have now pulled out of this region). The owner often trades under other names such as SMSCredit and Zaplo. Although they haven't been around the UK for much time, they have caught the attention of many through their impressive try before you buy promotion.

MiniCredit has been providing short term loans since the year 2008 at www.minicredit.co.uk. This brand was devised by Microcredit Ltd who are also active as
MiniCashLoans
. This lender is very popular in the industry and they have created a loan with many positive qualities. One area that could do with being updated is the expensive transfer fee that is forced and ramps up the overall value of their product. The starting amounts for new customers is £100 to £400 with a giant £1500 being available to those that have borrowed from them previously. This short term product carries flexible terms from 1 to 42 days.