2014 Lender Lists:
Vivus Polska @ www.vivus.pl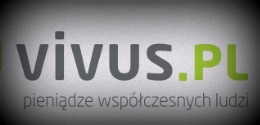 Vivus
is currently competing across 13 global locations today and their prized destination is Poland (found at www.vivus.pl). Nearly half of the total online searches made for this company arise from this country that highlights the importance of this market. They have collected a range of awards for the short term product in focus here. The Latvian-based 4Finance Group launched this brand in July 2012 and so it is still relatively fresh. They have attracted high popularity since this time though that has been ignited through their advertising efforts. These videos are usually pretty creepy with thoughts usually springing to mind of Frank the bunny from Donnie Darko.
The first loan here is free that is the case across many of the locations that they serve. There is a banking registration fee of 0.01 PLN although this is quickly refunded. New applicants can receive between 100 and 1400 zł over the period of 1 to 30 days. After a few subsequent loans you may access the maximum sum of 3500. After the first time offer of 0% has been taken on an existing customer will be offered a competitive return loan. This would cost just 70 per 500 over 30 days that is the best available return charge that we have studied in this sector.
Vivus Polska sends cash as early as 15 minutes if you have an account with any of the 8 banks that they work alongside. They are open 7 days a week between the times of 6am and 11pm and so requests made via the www.vivus.pl login should be processed quickly. The applicant must be aged between 20 and 75. This 0% APR deal is aided by them paying 30 PLN for every friend referred. Several lenders have followed to offer the same free loan deals although they have all struggled to take this brand's business away. Their closest rival is Wonga who are notable since their first time deal can last for 60 days.