2014 Lender Lists:
Provident Personal Credit @ www.providentpersonalcredit.com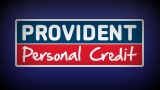 Provident Personal Credit is the UK's leading home collection loan lender. They operate through www.providentpersonalcredit.com and they did also compete in the doorstep loans niche through the sister-brand
Greenwood
. They have closed this now though that is likely due to their newer released services that includes
Satsuma
and
Tandem
. The larger group of course also provides the Vanquis credit cards. This is a company with a rich and historic past. Joshua Kelley Waddilove was the founder way back in 1880. In those early days, vouchers were handed out that could be exchanged for food and clothing with repayments made in weekly instalments. This is similar to what they are still doing.
All new customers can receive £100 to £500 through the term selections of 14, 23, 32 or 52 weeks. Things change once customers have earned trust though. The possible return sums goes as far as £2500 (and 110 weeks). Although they encrypt applications, there has never been a Provident login facility provided at www.providentpersonalcredit.com. All aspects of the loan are controlled through the agent. There are 11,000 of these agents spread out across the UK. They do by the way cater those located in the Republic of Ireland (they have setup www.providentpersonalcredit.ie for this). For pricing, £300 over 32 weeks would cost £180.
Once an application has been received, a local agent will make a home visit to complete the process. As I'm aware, they hand the customer with a pre-paid card that contains the funds so that a full cash withdrawal can then be made. Collections are made weekly and they are usually quite flexible regarding early settlements and no late fees are charged. The Provident opening hours are Monday to Friday (8am/8pm) and Saturday is (8.30am/5pm). This CCA member has a good track record with a reported 95% satisfaction rate. They cater bad credit (including CCJs) and even those with no bank account and so the approval rates here should be high.