2014 Lender Lists:
Net Credit Polska @ www.netcredit.pl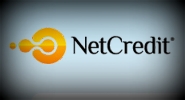 The Net Credit Group is a rising force in the world of payday loans. They trade as Net Credit in Czech Republic, Poland and most recently in Georgia. Then there is Ezaem in Russia, Open Credit over in Latvia and they have now expanded their operations in Poland with InCredit. We have titled this lender as they are most commonly searched for and how they general term themselves on their website, but they are often branded as NetCredit (as seen from their logo). They launched at www.netcredit.pl back in December 2011. Here they offer short term loans that can be selected over 1 to 30 days.
The first loan is free between 150 and 1000 zł, whilst in time you may qualify for 3000. For those returning to use them, 500 is not selectable on the payment calculator, but with playing around with some numbers this would work out over 7 days at 86.67 whilst over the full month the cost would be 125. You have to authorise your bank with 0.01 or 1.00 that they then return to your account. As with many Polish lenders, extensions can be made for 7, 14 or 30 days. Applications for Net Credit Polska loans are securely taken on www.netcredit.pl that is fitted with customer logins.
They process loans daily from 7am to 12am and ask that all applicants must range between the ages of 22 and 65. With the owner's expansion into Georgia in 2014 it is clear that this company is developing well and they offer an impressive service across all of their current locations. As far as Poland goes, they are the 4th most popular brand in the country, although they take the 3rd spot when you add InCredit into the equation that they launched in 2013. It was interesting to see that this is yet another entrepreneurial team arising from Riga (Latvia) that is also the home of Via SMS and Vivus.