2014 Lender Lists:
MotoNovo Finance @ www.motonovofinance.com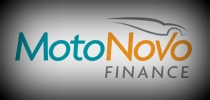 MotoNovo Finance is a direct lending brand formed back in the year 2012 at www.motonovofinance.com. Before 2012 they went under the identity of Carlyle Finance that itself was established in the year 1972. This name change was completed primarily due to a trademark dispute with an equity firm based in the United States. This company is based in Cardiff (Wales) and they offer financing for cars, vans and motorbikes. A Hire Purchase product is central to them and they also have an offering under the name of Breeze that takes on a large balloon payment at the end of the contract. The repayment term is stretched between 12 and 60 months.
This company has setup MyCarLocator that allows you to search through thousands of cars from accredited dealerships. They have a large number of dealers working on their behalf that has enabled this new brand to grow quickly across this competitive sector. MotoNovo offer account servicing through www.motonovofinance.com that is known as MyMotoNovo. For applications they send you through to MyCarLocator where you can apply securely should you find a suitable vehicle. To cover the pricing, when browsing through some listings for a model costing £10,000 there was a charge of £2440.28 in place over a 49 month term. This example carried a rate of 11.1% APR.
You can also just conduct a search for a dealer that will direct you to a mixture of small dealerships to majors such as Evans Halshaw. This firm targets those with good credit only and so with past debt problems you would likely be declined here. MotoNovo Finance are members of the FLA. It is good to see that their support team is live 7/7. The Monday to Friday times are 9am to 6pm and Saturday to Sunday is both 10am to 4pm. Reviews are lacking at this time, but there is no disputing the prominence of this brand that has grown rapidly since their rebrand took place.