2014 Lender Lists:
High Street Payday Loans: Worth Using?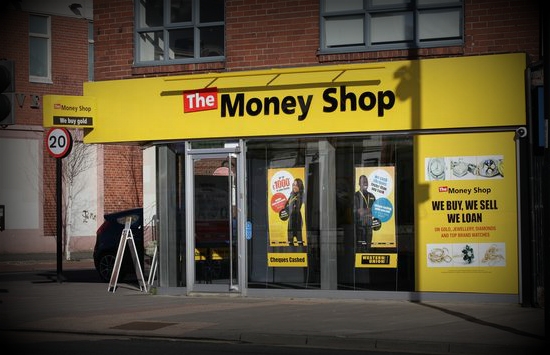 When walking past a payday loan store it is often surprising to see so many people using them, when they could simply get the cash online with much greater ease. A problem with high street payday loans (and pawnbrokers) is that they always ask their customers to take in bank statements, wage slips and various other documents. You wonder why this is the case when most of them would likely be still running a credit check. In comparison, most online providers offer faxless loans and through the Faster Payments Service you can have the funds transferred within a few hours. Some lenders also trade 7/7 days.
Running a brick and mortar business is very expensive and yet some companies seem to thrive when doing this. The best example would be The Money Shop who have 550 local stores on high streets. Their web leads are passed on to their fellow DFC owned brands. DFC has 1500 shops worldwide that shows that this direction can work well. Most online brands strip down their operations to a bare minimum. The majority don't even have offices, with most hiring out correspondence offices in London that are used to simply forward mail. You may be aware of this if you saw the Bank of Dave TV show on payday lending.
Here at Miyagi Loans we do introduce high street lenders (and pawnbrokers). These are attached to the "High Street" category, unless they lend both online and in stores such as Oakam and Speedy Cash. These companies are impressive, but what you will tend to find with the store-only firms is that they do not disclose the charges online and further information presented tends to be limited. To answer the question of whether they are worth using, I would personally consider using Oakam, Speedy Cash or The Money Shop. The Cheque Centre also do a good job on both sides (their owner also controls the Cash Generator chain).
Given the choice, online is always the best way to source quick loans. Just make sure that you use direct lenders rather than brokers who have a habit of passing around applications and the data that is entered into their system. Also identifying companies that offer a wide range of features are worth pursuing. We Highlighted Here the 10 features that you should keep an eye out for. Although payday lending has been referenced in this post, you will tend to find that many of the high street loan companies do offer instalment plans and beyond. Speedy Cash for instance have a 12 month product and this can be cleared early.