2014 Lender Lists:
Greenwood Loans Closed by Provident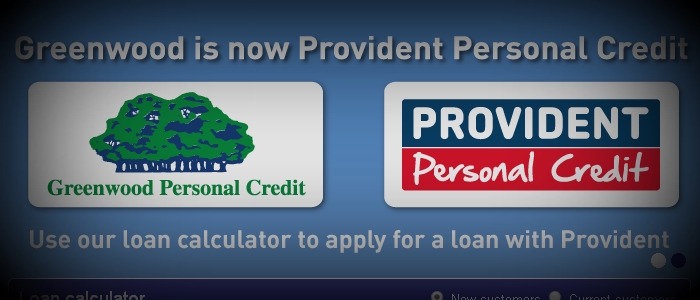 This is just a notice that
Greenwood Loans
have ceased operation, being closed down by
Provident
. Essentially, this business has been merged with the central brand and so the customers have simply been shifted over. The identity itself though is now a thing of the past and this is a shame when you learn about their historic roots. Provident itself was established in the year 1880, but this company that was the creation of William Greenwood arrived shortly before them in 1877. The acquisition took place in 1977 that as you can see had marked their 100th anniversary and so it has been a shame to see this closure take place.
These Greenwood/Provident products have been matched in recent years (the agents, cost, process etc) and so the same doorstep loans have always been available. The closure discussed here is by no means a sign that this finance giant has been struggling in the modern era. They do in fact look to be in a greater position than ever before through the introduction of Satsuma Loans that has took their doorstep service online. Satsuma has been one of the most popular lending brands searched for here at Miyagi over the past months. Across the wider subprime sector, the owner is also still performing well with their Vanquis cards. Update: They have now released a new Guarantor Company.
The closure/merge was officially announced on the 1st April 2014. I did in fact receive a message from them regarding this around then, but I forgot to get around to covering it here. If you do visit the old website, you will be quickly redirected and there is a notice of this change in the FAQ section. As noted, we have now lost this iconic brand, but the owner is still the market leader in the doorstep loan niche (ahead of Shopacheck). This is a sector that has struggled in recent years through the boom of online lending. Satsuma has of course been Provident's early solution to this moving forward.