2014 Lender Lists:
doorstep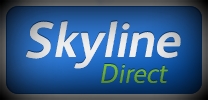 Skyline Direct provides doorstep loans in Northern Ireland and Scotland only. This lender operates online from www.skylinedirect.com that was created in 2009. It does head that they have been operating for over 60 years, but no further background info is presented. They are based in Belfast and it is their home country that is central to them, whilst expansion in Scotland has been a more recent focus. The cash sums of £100 to £500 are promoted on their homepage, but new customers are restricted to £200 and it also notes in the FAQ that £1000 may eventually be possible. You can alternatively receive vouchers if you wish.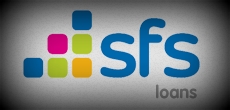 SFS Loans is the sister-brand of
Shopacheck
who are a popular UK doorstep loan company. Each is owned by Welcome Financial Services Ltd (part of Cattles Plc). SFS Loans is served through www.sfsloans.co.uk with this website being created back in 2012. You can receive doorstep cash here between the levels of £200 and £1000. Either 32 or 50 weeks can be selected on their payment calculator. Within their FAQ they do mention 78 weeks as being an available term, although this would likely be accessible to existing customers only. Once you have borrowed from them it is also stated that you can receive higher amounts.

Morses Club is a home collection loan business based in Worcester. Their website (www.morsesclub.com) dates back to the year 2002 and there was a big company shake-up when RCapital acquired them in 2009. Other than this, there is no further background history available to reference. They have 36 offices in a range of locations that includes coverage in Northern Ireland and Scotland. As you will see noted below though, not a particularly wide number of areas tend to qualify for loans. Doorstep cash loans is their central focus, although they do also provide high street retailer cards. This includes the likes of Asda and Debenhams.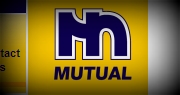 The Mutual loans brand is headed as being the UK's largest family-owned home collection loan company. They have 240 agents and over 350 employees that are spread out across 15 branches. They reference the founding year of 1898, with Mutual Clothing & Supply Ltd being formed in 1922. Their service is available though www.mutual.uk.com and they do also operate through www.mutualclothing.co.uk. This doorstep lender heads large accessible sums ranging from £50 to £2000. New restrictions aren't detailed, but you would expect this to be set at a few hundred pounds. There are 4 repayment options that includes 26, 51, 102 or 156 weeks.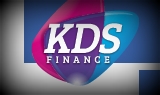 KDS Finance is one of the smaller doorstep loan providers on the market. Their service is served from www.kdsfinance.co.uk that has received a recent design overhaul that is a big improvement, especially due to more thorough product info now being provided. This is a family business that has been offering loans since 1981. The KDS Finance loans span from £100 to £500 with the repayment terms being available over 15, 21 or 28 weeks. Other than this home collection product, they also have sections catering holidays and vouchers. One of the main issues with this product is that the UK coverage is rather limited.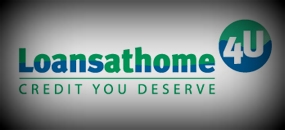 The LoansatHome4U doorstep loan brand is the workings of S&U Plc and SD Taylor Ltd. The service is served through www.loansathome4u.co.uk that was created back in the year 2006. The company roots stretch way as far back as 1938 though. It was in 1975 when they began to target financial sectors. The website in discussion here doesn't provide too much detailed information surrounding their product. There is for instance no loan cost breakdown provided that itself is a legal requirement for anyone that issues credit. Other than their cash loans that are being addressed here, they do also cater high street vouchers and home shopping.

Shopacheck was created by Welcome Financial Services Ltd. The main Welcome brand of course closed down after bankruptcy. The group owner was Cattles Plc who can be traced back to 1927. They had their own troubles though and their shares were recently acquired by Bovess Ltd who have taken control. This lender is the second largest in the doorstep loan sector behind
Provident Loans
. Most of the other companies competing in this niche are left to pick up the scraps. The Shopacheck loans brand is found at www.shopacheck.co.uk that was originally setup back in 1997. As I'm aware, this company actually dates back to the 80s.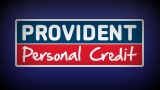 Provident Personal Credit is the UK's leading home collection loan lender. They operate through www.providentpersonalcredit.com and they did also compete in the doorstep loans niche through the sister-brand
Greenwood
. They have closed this now though that is likely due to their newer released services that includes
Satsuma
and
Tandem
. The larger group of course also provides the Vanquis credit cards. This is a company with a rich and historic past. Joshua Kelley Waddilove was the founder way back in 1880. In those early days, vouchers were handed out that could be exchanged for food and clothing with repayments made in weekly instalments. This is similar to what they are still doing.