2014 Lender Lists:
Auto Advance @ www.autoadvance.co.uk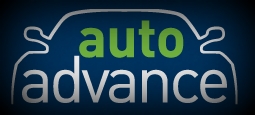 Auto Advance is a lending arm of DTW Associates Ltd who are well known for their high street chain known as a
Cash and Cheque Express
. A large volume of search engine queries are entered into Google under their name, although the bulk of these queries would likely relate to the Advance Auto Parts company. The www.autoadvance.co.uk website is still relatively fresh having been launched back in the year 2012. In their branches section they list 30 stores and further to this they now state that they can make home visits. They can do this effectively with there being over 600 agents working for them today.
Within the FAQ they choose not to display the available loan amounts, but on the homepage it does show that their loans start from £300. An amount of £1000 is provided on the calculator, but other than this no larger sums are disclosed. This £1000 example is displayed over the period of 12 months that comes out with a charge of £960.08. On the homepage of www.autoadvance.co.uk you will see the no credit check headline. They state further that poor credit including CCJs is accepted. Although they are looking for cars under 10 years of age, they are willing to consider exceptions on the age.
When checking through their store times, the operational hours of 9.30am until 5.30pm are displayed covering Monday to Saturday. This lender has took on a member place with the CCTA trade association. It is good to see that they do have a large chain of stores and they do as noted make local visits. The pricing is competitive and the eligibility requirements are relaxed. The Auto Advance logbook loans brand is still a fresh face, but they do look to have plenty of potential. It is stated that you can repay early, although there is no note regarding whether you can save when you do this.