2014 Lender Lists:
50,000 Logbook Loans Issued in 2013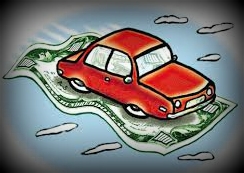 Some interesting stats were recently published in April 2014 that provides some insight into the scale of the ever growing
Logbook Loans
sector. These figures were released from a Freedom of Information request to the HM Courts and Tribunals Service. They pinpoint the "Bill of Sale" contracts that were registered with the court services. This data that covered the previous 3 years ran as follows: 36,829 (2011), 41,123 (2012) and 49,745 (2013). I would have expected these numbers to be much higher. We picked up on this story from Citizens Advice (
Link
) who have predicted that the growth will continue up to 59,286 covering 2014.
There is no doubt that the sector growth has been rising year on year and it will be interesting to see if the next tally can surpass 60,000. Within the Citizens Advice press release, they raised concerns and are pushing for changes in laws regarding the protection of consumers. Through the feedback that they have took on, they summarised the dangers of: "Aggressive Practices and Absurd Charges". We don't tend to hear too much bad press regarding this niche since the media tends to focus their fury on the vast payday loan industry. This is understandable, since millions of payday loans are taken out each year across the UK.
A major factor behind the popularity lies in their willingness to take on those with very poor credit. Acceptance is possible covering most angles such as a history of CCJs, defaults, discharged bankruptcy or even the lack of a bank account. They can offer more opportunities since they are handed with the legal right to take away your vehicle. They can do this since they keep hold of your logbook (V5C) throughout the contract, alongside having the Bill of Sale. Within the press release, this market was criticised for aggressive practices and absurd charges. Having studied a range of lenders, the costs are high and the overall reviews can be mixed.
This is why it is important to compare products in detail before jumping into a loan agreement. One such protective layer worth checking over is that the lender is a member of the CCTA that is the trade association of choice in this industry. It is true that the overall product costs here are expensive that shouldn't be the case due to the V5 security. A good comparison can be made with Guarantor Lenders that usually charge £195/£230 per £1000 over a full year. Covering this example, leading logbook lenders charge around £700 and others float around £1000 that highlights the massive variation between these two subprime markets.