2014 Lender Lists:
UK Credit @ www.ukcredit.co.uk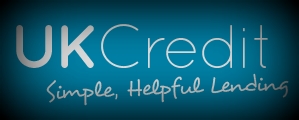 There has been some major recent changes with this lender. They previously traded through three separate brands, but they have closed the other two down to focus on this single identity at www.ukcredit.co.uk. They have taken down
Guarantor Loans Online
that was their initial product back in 2010. The other is
Loans4Tenants
that they unleashed in October 2013. Whilst GLO was a matched service, Loans4Tenants had a higher cost since a tenant could back the application. What they have now done with the UK Credit loans is to offer both a homeowner and a non-homeowner option. This lender has been the main contender to
Amigo Loans
over the years.
This sparked when they became the first company to offer a cheaper guarantor loan than Amigo. The cost of a £1000 12 month loan would now be £228.44 (if you are a tenant you would be offered £317.12). Although interest is headed as being fixed you will pay more if a broker sends you to them. This service offers £1000 to £7500 with a term range of 12 to 60 months. The www.ukcredit.co.uk website was originally registered in late 2004 and there was an update in 2013 that was when the revamp occurred. They do make a reference to 2010 that was when GLO was set on the market.
There is an "Existing Customers" section on the discussed site, but this allows you to complete unfinished applications only. They are open from Monday to Thursday (8am to 8pm), Friday is (8am to 6pm) and they now open on a Saturday (9am to 12pm). UK Credit recently took the top ranking on Trustpilot (of every lender covered), however they have recently been took over by their major rival Amigo. The sector competition has picked up in recent years and we have seen many new companies emerge. The public demand is clearly growing and the providers are making big improvements such as through same day payments on the day of application that you can receive here.