2014 Lender Lists:
short term

MyJar was another big name brand to launch in 2013. This company now at www.myjar.com previously operated through the TxtLoan name. Through their previous identity they had of course established themselves as the market leading text loan lender with that service originally being formed back in 2008. A few slight changes have occurred since they have made the switch. There is just a single term of 18 days only (this was previously 15 days). The daily rate works out a little cheaper now as well. If you are applying for the first time then you can access the sum of £100 only.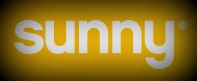 The Sunny loans service was launched in 2013 by Think Finance (UK) Ltd that is the local operation of the Texas-based Think Finance Inc. Although the www.sunny.co.uk website is a fresh creation, this was a simple switch from the previous identity of 1 Month Loan that started out in 2004 with the original owner being the Fortress Group (UK) Ltd who were later acquired. Through this new identity we have seen the rise of a service equipped with many top features. This begins with the repayment flexibility that covers both short term and monthly instalment periods from 3 days to 5 months for amounts of £100 to £1000.

BongaLoans has been operational at www.bongaloans.com since the year 2011. The brand owner that is based in London is BB Credit Ltd that is part of the BB Finance Group (who also trade across Europe). This text loan service initially started out simple whereby the applicant could only receive £100 over a period of 7 days. This term range was fortunately enhanced at a later stage. You can only select £100 in the 7 day section, but 14 or 30 days are now additionally available that each reach as high as £1000. New clients are restricted to £200. The pricing levels in place have recently been raised.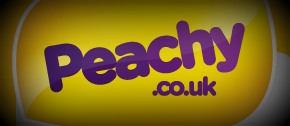 Peachy has been one of the fastest growing short term lenders in recent years. This London-based brand that trades from www.peachy.co.uk launched back in 2011. This company was created by Cash On Go Ltd that is headed by Kristjan Novitski who was one of the founding members of TxtLoan (now
MyJar
). The main asset that this particular service has lies in its impressive flexibility. This is through carrying an extensive repayment span from 5 days up to a possible 5 months (£250 minimum is required to receive the longest period). Once you have a repayment term in mind, you must pick out a cash sum between £50 and £500.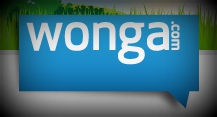 2015 Updates:
~ Pricing now meets the required cap of 0.8% daily. A small weekly £100 loan would now cost £5.60 whilst a full month (30) would be £24.
~ As a result, there is no longer a charge for the transmission fee (was £5.50).
~
Promo Code Savings
have been discontinued since these were designed for the transfer charge.
~ These short term loans are still flexible, but there has been a slight downgrade. You can no longer borrow £1, but will instead have to take out a minimum sum of £50. The amounts do change in tiny £1 increments though once you move up from £50.
~ The website has finally took on a new look. I'm personally a greater fan of their past design.
Wonga is a release of WDFC UK Ltd that launched at www.wonga.com back in the year 2007. This company was established by Errol Damelin who was born in South Africa that was a country that the brand would later launch into. This London-based finance firm was innovative in their early years through their flexible short term loan product, that at the time provided much more flexibility than their rivals could offer. PaydayUK and QuickQuid were the big names at this time that offered simple monthly loans. The advantage with this lender was that they allowed their applicants to choose the repayment date to any specific day that they desired.