2014 Lender Lists:
banking and overdrafts
The Co-operative Group is the UK's largest mutual business with around 8 million members. Their roots can be traced back to 1844 and Ursula Lidbetter is currently in charge. We are focusing here on the Group's banking division created in 1872 that is today served from www.co-operativebank.co.uk. This is where we explored the Co-op overdraft charges for their current accounts. Firstly, for basic banking they offer Cashminder that includes no such borrowing facility. You receive an interest-free overdraft with their Student account. You can arrange to borrow with the Standard Current Account. The Current Account Plus is their top choice that requires £800 to be paid in monthly.
The Tesco Bank overdraft charges will be explored here for their single current account that was only launched recently in 2014. This banking arm was formed in 1997 as a joint venture with
RBS
although the supermarket giant eventually took the full stake. They have been using their name since 2009 as they were previously known as Tesco Financial Services. A range of products are available today through www.tescobank.com. They are the only supermarket to offer banking accounts (Sainsbury's offers a savings product only). As noted, there is just one selection available. This costs £5 each month, although they waiver this if you pay in £750 each month.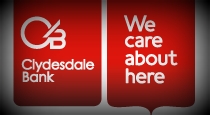 We will be picking out the Clydesdale Bank overdraft charges here from www.cbonline.co.uk. This post follows on from the introduction for
Yorkshire Bank
that is a division within Clydesdale. This is due to CB holding the licence, but they are in fact a smaller organisation with 150 branches compared to YB that has over 180. They have been around longer though with their formation taking place in Glasgow in 1838 (in contrast to 1859). As it was discussed in the alternative posting, CBOnline and YBOnline share matched products with only a slight difference seen in the website colour theme used. This means that the overdrafts are also matched.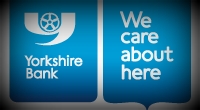 This post will uncover the Yorkshire Bank overdraft charges currently in force. This is a division of
Clydesdale Bank
with both brands being owned by National Australia Bank (NAB). They were formed in the year 1859 and they operate online as YBOnline at www.ybonline.co.uk. On last count there was 182 branches (Clydesdale has around 150). NAB have recently announced that 28 branches across the group will close. This is to save money and to focus on their online presence. The products available through CBOnline and YBOnline are matched. A minor difference is that they use a blue finish on this website, whilst they use red with Clydesdale.
TSB (Trustee Savings Bank) started out life in 1810. Most people will be aware of them through the times that they merged with
Lloyds
. There has now been a split and the brand will be sold off soon, but for now it is still partly owned. Their branch network has received a revamp and there are just over 630 of these across the UK. Will Samuel is the Chairman. We studied the TSB overdraft charges headed at www.tsb.co.uk that as you will guess are similar to Lloyds. Their most popular accounts include Classic and Classic Plus. The Plus differs in offering 5% AER on balances up to £2000 (must pay in £500).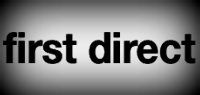 First Direct started out as a telephone-only bank in 1989 and their call centre has never closed since this time. They have stayed away from the high street and have directed their efforts on their website (www.firstdirect.com). This brand is of course owned by
HSBC
. They are well known across the market for their excellent customer service where they continually pick up industry awards. Just how well do the First Direct overdraft charges perform though? There is just one single banking product available that is called the 1st Account. There is a First Directory add-on that costs £15 monthly, but this is just fitted with a range of insurance products.

The RBS overdraft charges will be uncovered here from www.rbs.co.uk, with these initials of course standing for The Royal Bank of Scotland. This is the central subsidiary of the larger Group that also boasts
NatWest
on their roster. This bank originated in the year 1727. The larger Group has 33 million global customers with around 25 million of these being situated within the UK. I believe this splits up as 15 here, NatWest has 8 and Ulster has 2. They have 700 branches with National Westminster Bank having 1600. Ross McEwan is the CEO, but stepping up to the RBSG the Chairman is Sir Philip Hampton.
Nationwide Building Society is the world's largest building society. Lots of merges have occurred over the years, but their roots can be traced to 1846. Geoffrey Howe is the current Chairman and there are 14 million members and 600 high street branches. Picking out the Nationwide overdraft charges at www.nationwide.co.uk was pretty straight forward since they only have three main accounts. This includes FlexAccount, FlexDirect and FlexPlus. There is also the basic Cash Card Account, but this includes no such borrowing facility. They are by far the most dominant building society. Britannia was their closest competitor, but they were of course swallowed up by
The Co-operative
.
Lloyds Bank was a fresh brand identity unleashed in September 2013.
TSB
has been split and although they are still partly owned by the larger Group they will soon be sold off through an IPO. The Lloyds Banking Group is one of the Big Four and they of course control
Halifax
. Lord Blackwell is the Chairman here (and of the Group). This principal brand is found at www.lloydsbank.com and their origins go back to 1765. There are around 1300 branches and around 12 million customers across England and Wales. They operate in Scotland through the
Bank of Scotland
division that has around 3 million customers and 300 branches.
Banco Santander SA is one of the fastest growing banking groups on the global stage. In 2013 they had a worldwide market capitalisation ranking of 17 and in 2014 they climbed way up to the #11 spot (the jumps aren't usually this erratic). Originally formed in 1857, this Spanish bank has grown a global customer base of 102 million and they have a network of 14,400 offices. The UK division at www.santander.co.uk serves around 14 million and they have around 1000 branches (local Director is Lord Burns). Their notable acquisitions have included Abbey National, Alliance & Leicester and Bradford & Bingley. This essentially roots them back further to 1849.