2014 Lender Lists:
Square Money @ www.squaremoney.com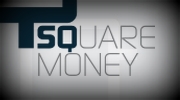 Square Money was launched in 2012 by CashCall Finance Ltd. They have a range of companies as noted below, but this is their central project. On a previous check they had taken down www.squaremoney.com and it looked like a closure was on the cards, but they are now up and running again. To cover the updated service, they have added a new calculator that heads £50 to £750. In their FAQ it states that between £200 and £300 is available to new customers and that £750 is possible when returning. You can select £100 on the application form though and so you shouldn't have to start at £200.
The repayment span is flexible, sitting between 7 and 31 days. The Square Money loans are priced at 1% per day and there is no additional fast funding charge. They have lowered this price that before they updated stood at 1.3% daily. This new rate in place is competitive over shorter term periods. Although www.squaremoney.com has received a fresh overhaul, they do not encrypt applications and there is also no login facility. Hopefully they will get around to adding this soon. At the same time there isn't too much content filled across the site. There is for instance no contact details or info surrounding their opening hours.
There is just one note that you must get your agreement signed off before 2pm to obtain a same day payment. It would be likely that their service is available across standard business hours (Monday to Friday). CashCall Finance Ltd has setup several other trading brands, with some examples including Cash Call, First Premier Loan, Relax Cash, ULoan etc. We may introduce one of these at a later date, but we won't cover them all since we don't usually introduce companies that have minimal popularity. Another point is that the products are matched across the entire cluster. With so many closures in 2014, it has been good to see the Square Money brand revived.