2014 Lender Lists:
Provident Jobs and Shopacheck Jobs: How Much Can Agents Earn?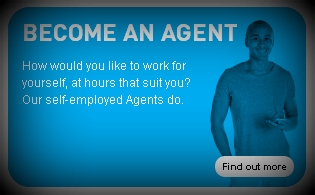 Will
Doorstep Loans
still be around in 10 years time? It is fair to question the lifespan of home collection loan companies when there are much more efficient and flexible online solutions around. I do think that there will always be a demand for these products though and although many of the smaller lenders will struggle,
Provident
should continue to keep their business at the forefront, where it has been since 1880. They did recently close down their
Greenwood
doorstep firm, but this seemed to be more so that they could focus their efforts on the central brand and on the
Satsuma
and Tandem loan services. The other firm featured here is
Shopacheck
who should also be fine.
This post will provide some insights into the Provident jobs and Shopacheck jobs and the potential earnings that can be received through each. Provident currently has around 11,000 agents and Shopacheck has around 1800. Each company actively promotes the ability to become a self-employed agent with them. Starting with the market leader, they in fact have a dedicated jobs website (www.providentcareers.co.uk) where a wide range of positions are available. The position of interest here is "Sales & Collections Agent". They quote earnings here of £151 to £200 when working 11 to 20 hours per week. This works out at between £7.55 and £18.18 per hour.
These are ballpark figures and you are paid on commission on the repayments collected. They ask you to upload your CV with there being no major expectations in place. Sales doesn't come into the equation, since they already have existing customers who you are assigned to. When you do welcome new customers in the leads are also issued to you. To become a Shopacheck agent they patch you through to the SFS Website. You can apply right there and the working times are flexible. It states that you can work for just a few hours, or you can go full time. The earnings again surrounds the commissions generated.
They head a typical income range at £6 to £10 per hour. Minimal experience is required with each companies, although customer service skills and a knowledge of your local area is expected. At the same time you need to have access to a car. The Provident jobs will cover a wider area scope since they already have more than 5 times the number of collection staff. Although you may need to direct a fair amount of your time to generate a decent return, this is a good way to earn some extra cash. I think it helps that you don't have to be pushy with sales, since the business comes to you.