2014 Lender Lists:
Money Mart @ www.moneymart.com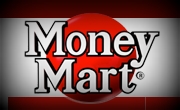 Money Mart was established in 1982 in Edmonton, Alberta. DFC Global Corp acquired this company in 1996. The brand itself is mostly active across Canada where they have around 500 stores (they use the name of Insta Cheques in Quebec). In the USA, there are around 200 stores and 100 under The Check Cashing Store branding. We didn't introduce The Check Cashing Store since they strictly operate in Florida. The Money Mart loans are accessible online through www.moneymart.com by California residents only (Florida is available through the sister-brand). It is important to note that the funds must be collected in-branch. Their store loans are available across several states.
DFC is of course under the control of The Money Shop that is the UK's largest high street lending chain with over 550 branches. To cover the CA product, the specs match the state caps and so you can receive up to $255 with a cost of $17.65 per $100 taken out. The CA applications taken through www.moneymart.com are fully secured. If approved, you will have to collect your funds. There is an account login added, but whether you can complete the process fully as a return customer is unknown. They also promote cash for gold, check cashing and their Momentum Visa prepaid card through the site.
CFSA membership has been taken on here. We had a look across a range of the Money Mart stores and these only closed on a Sunday. Whilst the times often vary, to use the example of one such location, the time between Monday and Friday was 9am to 8pm and Saturday was 9am to 6pm. Whilst the owner is one of the major players in online lending across the globe, the American coverage is highly restricted at this time and having to pick up your cash is a limitation. We must factor in though that this company is based in Canada that is where most of their focus is directed towards today.