2014 Lender Lists:
LoansatHome4U @ www.loansathome4u.co.uk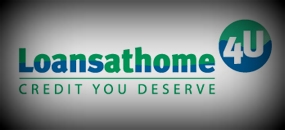 The LoansatHome4U doorstep loan brand is the workings of S&U Plc and SD Taylor Ltd. The service is served through www.loansathome4u.co.uk that was created back in the year 2006. The company roots stretch way as far back as 1938 though. It was in 1975 when they began to target financial sectors. The website in discussion here doesn't provide too much detailed information surrounding their product. There is for instance no loan cost breakdown provided that itself is a legal requirement for anyone that issues credit. Other than their cash loans that are being addressed here, they do also cater high street vouchers and home shopping.
The LoansatHome4U loans range from £150 to £600. Details are lacking, but there was some further details presented at www.lenderscompared.org.uk who they directly link to. This identified terms of 23 or 32 weeks. The 32 week term was the cost example provided and a charge was headed at 399.7% APR with a £300 sum costing £180. This matches the prices available on the Provident Personal Credit and the Shopacheck websites. No encryption is used on the form attached to www.loansathome4u.co.uk. When making an application here, you will have to enter your postcode to see if they can cover your local area.
They do appear to have a good number of locations catered since they have over 700 agents. The eligibility requirements are not discussed, but bad credit should be fine. As I'm aware, each applicant must be aged above 21 to qualify here. The opening times vary across their branch network. These are typically open from 9am to 5pm. Their main office may be open from 9am to 8pm (this was referenced on Lenders Compared). Their website really could do with a makeover with even essential basic product data not being provided at this time. This has been surprising to see since this is an experienced home collection loan provider.