2014 Lender Lists:
KDS Finance @ www.kdsfinance.co.uk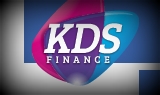 KDS Finance is one of the smaller doorstep loan providers on the market. Their service is served from www.kdsfinance.co.uk that has received a recent design overhaul that is a big improvement, especially due to more thorough product info now being provided. This is a family business that has been offering loans since 1981. The KDS Finance loans span from £100 to £500 with the repayment terms being available over 15, 21 or 28 weeks. Other than this home collection product, they also have sections catering holidays and vouchers. One of the main issues with this product is that the UK coverage is rather limited.
They provide details on their locations catered on their "About" page, but as you will see there they are basically just catering Yorkshire and its surrounding regions. At the application stage you have to enter you postcode to see if they can take you on. I entered my own local postcode for Manchester that was quickly turned down. No SSL is used here at www.kdsfinance.co.uk. One of the recent improvements on this revamped site has been their added payment calculator. To note pricing, a £300 loan over 28 weeks would cost £204. All of the other doorstep lenders have been scored over 32 weeks.
If we take the example of the Provident Loans service then they would provide a £300 loan over 32 that would cost £180. With this in mind, you are handed an extra month and yet the cost is still cheaper there. Each applicant must be over 21 years of age and it is stated that bad credit or CCJs are not a major problem. Applications are processed between Monday and Friday only with the opening times being 9am to 5pm. Pricing is higher than the established names and the lack of nationwide coverage is a limitation. It is good to see that CCA membership has been acquired.