2014 Lender Lists:
How America Dominates the UK Payday Loan Industry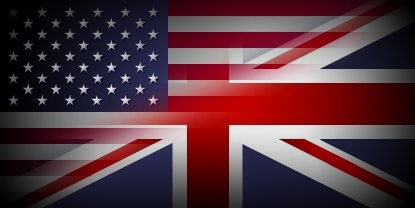 Payday loans have become one of the major imports from the States in recent history. Britain has not just adopted the concept, but it has in fact moved into the limelight as the primary global destination for payday loans. Not such a bad achievement for a small island with just a population of 64 million! There is as you can imagine lots of money being made by the most successful competing lenders, but it may come as a surprise to some to find out that the bulk of this profit is being placed in the pockets of major US finance giants. Just why is this the case?
Although the access to consumers stateside is vast, over the years the industry there has swindled due to tightened laws. Some states have capped APR interest rates, whilst some states have banned them altogether. This is no longer a truly profitable location to be operating in today. In comparison, the UK has no legal restrictions at this time (lenders can freely charge whatever they please). Due to the past financial crisis, the high street banks stopped lending and this created massive opportunity, particular in the subprime sector. Just how did the American dominance come about? Well, there has been two major players that kick-started the payday boom here.
Most people are aware of The Money Shop high street chain. They opened their first store in 1996 and were later acquired in 1999 by DFC Global Corp (as they are called today). Payday Express and PaydayUK launched their online properties in 2003. Each was formed by British firms, but they would later be acquired by DFC Global Corp (in 2009 and 2011). DFC itself was formed in 1979, they are headed in Berwyn (Pennsylvania) and they have 1500 shops worldwide. Cash America International Inc is the other major player. They were formed in 1983, they are based in Fort Worth (Texas) and they have around 1000 stores across the globe.
They made their big splash with QuickQuid that entered the industry in 2007. They quickly became embroiled in a fierce rivalry with PaydayUK with the market share being fought out between them. The owner would later launch Pounds to Pocket in 2010. Both Cash America and DFC Global are billion dollar companies and so they have been able to throw vast sums into product development and TV advertising for their brands. It is perhaps no surprise that PaydayUK and QuickQuid have grown to become payday lenders. There are other notable prominent US brands active locally. This includes for instance Cash Central, Lending Stream, Speedy Cash, Sunny and The Cheque Centre
There is of course one other major British lender. This was Wonga.com, although their owner (Errol Damelin) was born in South Africa. There is a much wider spread of market share today, but there is no doubt that America still very much controls the market. The noted top players do have a prominent high street presence across several countries, but I remember spotting stats that the bulk of their business does loom from internet lending and the UK was generating the most profit. Finally, the US control is also being fought out on the high street. This time through Cheque Centre, Speedy Cash, The Money Shop (all were linked above) and also Cash Generator.