2014 Lender Lists:
FLM Quick @ www.flmquick.co.uk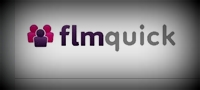 FLM Quick has now closed down, but we will be looking here at this service in further detail and also at the alternative solutions available today. Despite this closure, this company is still searched for a considerable amount online. If we go back to the early days, this guarantor loan product was created in 2008 and it was served from www.flmquick.co.uk. This company was the workings of The Richmond Group who are well known for
Amigo Loans
. FLM Quick was a miniature version of this service that did require a guarantor backing, but it was designed more along the lines of a payday loan alternative.
The cash sums were £50 to £500 and an excellent term range was offered from 1 day through to 24 months and early settlements could be made. If you did choose to settle after just a month then on each £100 you would need to pay £9.56 (including a fast transfer) that is certainly great value. A backing was required though who had to be a UK resident at the age of 18 with good credit (they didn't need to be a homeowner). A secure login was equipped to www.flmquick.co.uk. If you visit this site now you will see the notice of their closure.
This page heads some background information and they then link out to Amigo Loans. What was the reason for this closure? Well, despite the excellent pricing and term offerings, when you are applying for small loans like this you can't imagine most people wishing to involve third parties. It is a little different with Amigo where you can possibly access 1000s of pounds (rather than 100s). Perhaps they just wanted to focus more on this central product. If you are looking for a similar lender to FLM Quick, then you should check out The Quick Cash Club that was created by a previous employee from The Richmond Group.