2014 Lender Lists:
Everyday Loans @ www.everyday-loans.co.uk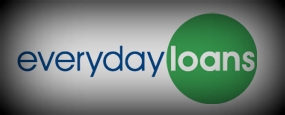 Update:
Duo Rebranded as
TrustTwo
. Further Updates to Follow.
Everyday Loans was established in 2006 and this brand is owned by Secure Trust Bank Plc who also control Moneyway. They can be reached online through www.everyday-loans.co.uk and you can find them on the high street through their wide branch network. There is in the region of 30 stores that each play a key role in the running of this subprime business. This is through applications for their standard product having to be completed on a face-to-face basis. Once accepted they hand you a cheque and so it can take time to access your funds. They accept bad credit such as past defaults, but they always ask for documents.
Applications are securely taken over at www.everyday-loans.co.uk and they have finally now added account logins here. Bad credit unsecured personal loan amounts can be received between the levels of £500 and £10,000 with terms of 13 to 60 months. They head a rate of 79.7% APR, but they don't provide a charge breakdown. Other than their standard product, they now offer a guarantor loan service called "Duo". This grants £1000 to £5000 with the same 13 to 60 month terms. They actually provide a calculator for this aside from the note of 39.9% APR. This tool starts from 13 months and so for a £1000 sum over 24 months the price is £391.82.
This would split over the year at £195.91. The guarantor must be aged between 25 and 74 years old. This process can be completed without heading to a branch. To update: The loan can now be completed fully online and tenants can also stand in. The Everyday Loans opening times are not listed, but this would likely be standard business hours (Monday to Friday). All such headlined rates are variable that may be due to the arrangement fee paid to brokers should you be guided from a partner (this is added to the repayment). The introduction of the Duo product is certainly interesting that offers up the UK's cheapest guarantor rate.