2014 Lender Lists:
Compare Unplanned Overdraft Charges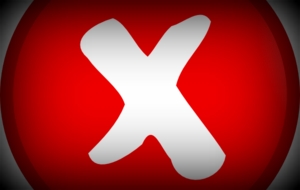 On this page we will move from
Planned
to study unplanned overdrafts (often termed as unarranged or informal). Whilst most banks and building societies may claim to frown upon those who borrow without permission, there is no doubt that this type of customer is highly profitable to them. This was less the case when overdraft reclaims were rampant although this is not so much the case today since the banks won a Supreme Court judgement in their favour. The actual pricing levels have also been improved in recent years and those that do find themselves in the red are usually saved by monthly caps that adds some level of protection.
The costs can still be very excessive though and various Payday and Short Term Loan products work out much more affordable that highlights this. The unplanned overdraft charges were picked out from our 20 current accounts that were introduced in this Opening Post. This post covers our current account selection process in detail. The actual product names are headed there and we have also added them below if you mouseover the bank or building society name. When it comes to unauthorised borrowing, any limit would either be accepted at a cost or they would refuse this with an attached unpaid transaction charge. We will cover both pricing instances below.
Details:
We are going to use the example that a sample customer has an approved overdraft limit of £250 that has all been used. A £100 purchase has been made that has took the current account into the red that will last for 30 days. We will attach an approved example (✓) and a refused example (unpaid transaction fee = ✘). This account has been held for a full year and a monthly wage of £1000 is paid in monthly. We are calculating informal charges only and not the costs for the maxed out £250 limit. If an account includes a higher starting limit of say £500 (such as the M&S and Smile products) then we will still score them on the same £250 + £100 purchase. All interest is measured as EAR.
Results:
For our £100 purchase the cost range was £1.15 to £150. We received 19 prices since Barclays couldn't cater our example. The prices were reasonable up to the 6th position (£6.43). When we moved down to #7 the cost jumped up to £25. Once we reached the #10 spot we saw all charges then head above £50. Your average payday lender would charge around £30/£100. A better way of attacking overdraft charges is to use short term lenders whereby you could pick the specific repayment (for around 1% daily). We have composed the rankings on acceptance, but it is also worth paying attention to those that attach no unpaid transaction fees.
Top 20 Unplanned Overdraft Charges:
1) Post Office: = £1.15
✓: The Post Office takes the top ranking with competitive 14.9% interest on unplanned borrowing that creates a small cost of just £1.15. I have a feeling though that they would commonly just return the item to collect a £15 fee.
✘: £15.
2) M&S: = £1.22
✓: You are started off with a £500 overdraft limit. The first £100 is free and the rest is charged at 15.9%. If you were to surpass £500 they would have a £50 buffer and following this they would just return any payment. Our client was fully protected by the initial limit and so just paid the interest.
✘: No fee.
3) First Direct: = £1.22
✓: A £250 limit is handed on signup that matches our client's limit. The £100 purchase above this takes on interest at 15.9%. The first informal request in 6 months is free (others are £25). The £10 monthly charge saw a waiver due to £1000 per month being paid in.
✘: No fee.
4) Smile: = £1.43
✓: Smile issues a £500 limit on account opening that provides plenty of protection that our customer remained within. This is a complicated product. If you surpass £500 a £20 annual fee is triggered. Any change to the limit costs £20. If you were at the £500 and borrowed informally then a £20 charge would apply and another £20 would trigger each time this increases. Due to the standard limit, we would only be concerned with interest at 18.9%.
✘: £15.
5) HSBC: = £1.50.
✓: HSBC owns First Direct and so this product shares similarities. This includes the first informal request in 6 months being free. The interest rate is a little higher here though at 19.9%.
✘: No fee.
6) Tesco Bank: £5 + £1.43 = £6.43
✓: A £5 paid fee will be joined by 18.9% interest. This account costs £5 per month, but there is a waiver since only £750 needs to be paid in monthly.
✘: £5.
7) Coventry Building Society: = £25.
✓: This account includes a £250 limit that our client used up. The unauthorised fee was triggered by the £100 purchase at £25.
✘: £8.
8) CitiBank: £25 + £8 + £2.17 = £35.17
✓: There would be a £25 paid fee and this is joined by the £8 month account charge that we couldn't waiver since at least £1800 each month had to be paid in. Interest would also be charged at 29.8%.
✘: £25.
9) The Co-operative Bank: = £20 + £20 + £1.43 = £41.43
✓: The Co-op is the team behind Smile and so the same characteristics are in place as above, with the critical exception being that the overdraft limit here is £200 (rather than £500). Our client had a £250 limit and so there was already a £20 annual fee for this change. The new £100 purchase also took on a £20 informal charge. There is also 18.9% interest.
✘: £15.
10) Clydesdale Bank: £25 + £25 + £2.18 = £52.18
✓: A £25 usage fee would be joined by a £25 daily paid fee and interest at 29.99%. This is also the case with their sister-brand below.
✘: £15.
11) Yorkshire Bank: = £52.18
✓: Same as above.
✘: £15.
12) Nationwide: = £60
✓: Since the account had been held for a year, we had already received the first 12 months at 0% here. There would be £5 daily fees imposed that would see a cap of £60.
✘: £5.
13) Bank of Scotland: £80 + £6 + £1.51 = £87.51
✓: Now that we have entered informal, we are charged £10 daily fees that are capped at £80. There is also a £6 usage fee and interest at 19.94%. These specs match Lloyds and TSB below (Lloyds owns all). BOS are listed first since we rank alphabetically.
✘: £10.
14) Lloyds Bank: £80 + £6 + £1.51 = £87.51
✓: Same as above.
✘: £10.
15) TSB: = £80 + £6 + £1.51 = £87.51
✓: Same as above.
✘: £10.
16) NatWest: = £90
✓: A £6 daily fee is enforced here that is capped at the figure of £90. The same applies to RBS below that is within the same Group.
✘: £6.
17) RBS: = £90
✓: Same as above.
✘: £6.
18) Halifax: = £100.
✓: Whilst the £50 buffer (when agreed) is notable we had a limit of £250. Now that we have entered unplanned we are hit with £5 daily fees. There is no confirmed figure on the cap, but from running through their site it does appear that they stop at £100.
✘: No fee.
19) Santander: = £150
✓: Daily fees of £6 are charged and there is an overall monthly cap at £150. There is also a £10 paid fee, but this doesn't matter here as we would have already maxed out £150. Santander only recently updated their costs and so you would expect competitive new rates, but they have performed poorly in each comparison ran here.
✘: £10.
Barclays: = NA
✓: Not available. When using their calculator Emergency Borrowing was only available for overdrafts of £700 and above. They would just return our transaction at £8. Just for reference purposes, Emergency Borrowing has a £5 daily charge capped at £35 over the month.
✘: £8.
Last Updated: September 2014.