2014 Lender Lists:
Cheapest Doorstep Loans UK | Scored Over Varied Terms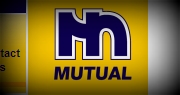 The
Doorstep Loans
sector contains just several lenders with the bulk of the market share running through one single company. It takes time to receive your cash, collections are made to your home weekly and the products aren't flexible and typically run for several months up to a few years. Some may wonder how this business model has continued to thrive, but it has remained a popular choice and the only known closure has been
Greenwood
, but this closure was replaced by the owner launching both
Satsuma (Instalment)
and
Tandem (Guarantor)
. This owner is
Provident
who has been the dominant force and their service has existed since 1880.
The providers have been known to target their products at low income families. With the repayments being taken over several months and extensions and cash advances being commonplace, it is easy to see how some people end up running into long term contracts and getting into a position where they just aren't able to clear up a mounting balance. It is long term borrowings like this that allows these businesses to continue to thrive, even in an age where much more efficient online solutions are available. It naturally helps that CCJs and defaults are accepted and even those with no bank accounts may be able to secure acceptance.
For the cheapest doorstep loans UK there is one firm that offers low pricing at 0.165% daily (this drops over extended terms), but they restrict their service to specific regions. The next best rate follows at 0.268%. The repayment terms are limited and so to compare we wanted to pick the term that is commonly available from most providers and so we went with 32 weeks (8 months). If this wasn't available from the lender then we picked out the closest repayment. The pricing is quite similar to the ballpark rates that you will see from the top 6 Month Lenders. The price picked out from each company is always £300.
Cheapest Doorstep Loans UK (/£300):
A) Mutual boasts the best deal by some margin, but they single out themselves for their limited UK coverage that extends to East Anglia, East Midlands and South Yorkshire only. The lowest repayments available are either 26 or 51 weeks. We went with 26 and their quote came in at £90 that creates a daily rate of just 0.165%. From checking their website they have recently revamped it to now include secure account servicing and so they are the first sector lender to offer a login facility. It is the lack of expansion that will prevent this business from ever being able to take any sizeable chunk of market share. As an update, Skyline Direct have now been added to the site and they provide the second best rate. Similar to Mutual, their locations hold restrictions with Skyline catering residents of Northern Ireland and Scotland only. A £300 loan would cost £150 over 30 weeks that works out at just 0.238% each day that just edges out the market leader below.
B) Provident Personal Credit charges £180 over the 32 week term and so this calculates as 0.268%. Unlike above, you can receive a loan wherever you may be located across the UK and they even extend to Ireland through a second website. There wouldn't likely be many places that they couldn't stretch to since they do have 11,000 self-employed agents. Once you have borrowed from Provident you can potentially receive £2500 (up to 110 weeks). They did also trade as Greenwood, but this was closed recently. As noted in the initial passage, they have now focussed their efforts on two new projects. LoansatHome4U also asks for £180 over this 32 week period.
C) Shopacheck is the second largest doorstep lender (supported by their SFS Loans brand). We ranked SFS above Shopacheck simply based on rankings being composed alphabetically. With around 1800 agents, they too have a good level of coverage. They did also price match the £180 charge over 32, but they have recently changed their repayments to 34 or 50 weeks. When you score their 34 cost you pay £210. This would equate as 0.294% and so you are now paying more through this company (and also through SFS where the service is matched). This company has stepped up their advertising efforts and they have been making improvements to their website, but they do have an uphill struggle to compete with the top lender.
KDS Finance is another direct provider and we attract a fair amount of visitors for them here on Miyagi. They are more expensive than any of the above companies. There are other home collection loan companies around, but most of these don't have websites or there is limited information available and so those discussed today are your best suited options. Mutual is a great choice if you live within their catered areas, but otherwise it would be best to opt with Provident or Shopacheck. It would of course be advised to consider a wider range of subprime solutions. The 6 month instalment loans are good alternatives to these products.