2014 Lender Lists:
Cheapest 12 Month Loans UK | Scored Over 365 Days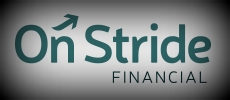 The demand for
12 Month Loans
is vast and yet for many years the supply has been rather limited. We are of course specifically referring to unsecured personal loans online. There are other more specialised products available over this period that are compared separately. This includes guarantor and logbook services. The breakthrough in this sector came in 2010 when
Pounds to Pocket
launched their efficient 24/7 online product. When choosing this term, the repayments are spread out considerably although customers are known to take out much higher sums over these terms. There isn't a notable difference between the daily interest rates seen across the 6 and 12 monthly sectors.
Although the rates are slightly improved for this larger selection they are still on average bunched above 0.2% that sits closer to 0.3%. Since the deal isn't significantly improved, this means that these products do come out expensive. For the cheapest rates over the year you will always get the best prices with guarantor lenders. For many, this may not be a viable option due to the requirement of the backing. The logbook loan price is never cheap and you do need to secure and meet specific criteria, but the advantage with that option is that several competing companies for instance run no credit checks.
To uncover the cheapest 12 month loans UK, we scored each company over the total number of days in a year (365). At 3 months we score on 90 days and for 6 we use 180 and so the data is never going to be exact. Within the instalment sectors we score on £300, but within this category we pick out sums of £1000. The top two performers in this niche are some way ahead of the pack, whilst things then become more balanced. Essentially, most companies tend to charge between £900/£1000 per £1000 borrowed. You can go much lower though as seen in points A and B.
Cheapest 12 Month Loans UK (/£1000):
A) On Stride Financial only recently launched in 2014. They quickly topped this ranking list through their competitive pricing. This brand is owned by Cash America International Inc (the team behind Pounds to Pocket and QuickQuid). The pricing model has taken the same shape as at QuickQuid where variable rates are attached based on your credit score. Whilst many people may swoon at the appealing lowest headlined charge, it is likely that their target audience (subprime) would be lumped into the most expensive interest tier. The variable charges stand at £146.36, £272.45 or £385.91. The daily interest range spans from 0.040% to 0.106%. Be aware that there is a thorough underwriting process in place and whilst the other Cash America brands are live 24/7, this company has limited business trading days/hours.
B) SpringCoin is the UK version of AvantCredit that has found great success over in the States. As I'm aware, their team (based in Chicago) worked at Enova that is a division within Cash America that ties these top companies in with each other. The price in place is £223.61 (0.061%) and so this beats the two lowest On Stride interest tier charges and so they are unfortunate not to take the top ranking here. This lender offers low pricing, they process same day funds 7/7 and they impressively offer huge possible sums as high as £20,000. You should of course expect massive restrictions imposed on new clients, especially for those with low credit scores.
C) 1st Stop Personal Loans has recently taken the #3 spot. Their charge is £277.02 and so they sit quite closely to SpringCoin. This follows with a huge hike in price as we move to our next pack of lenders that begins with Pounds to Pocket who were referenced in the initial passage since they have been the major innovator within this niche. They were previously much more expensive than their competitors, but they have recently discounted their prices. A current quote came in at £875.61 (0.240%). Just remember that this is the only 12 month loan lender that operates 24/7. Kabayan Finance takes the #5 ranking at £905 (0.248%).
Ladder Loans and Tide U Over just miss out on our list. They each charge the same amount of £957.20 (0.262%). The other notable lender worth picking out here is Wizz Cash who charge £982.28 (0.269%). Most of the other studied companies asked for sums that surpassed the £1000 mark that is where it starts to get really expensive. There are certainly some great solutions in this sector and most tend to allow you to settle early and so there is added flexibility should your financial situation change after a few (or several) months. On Stride customers in the top (A) tier can attain the lowest market rate, but other than this the lowest possible subprime offer comes from Everyday Loans through their new Duo guarantor product priced at £195.91 (0.054%).