2014 Lender Lists:
short term

Yorkshire Cash is a payday lending brand from Phoenix Payroll Ltd. They operate from www.yorkshirecash.co.uk that was setup a few months into 2011 and they then began trading in 2012. Despite the name, these loans are available nationwide. These Yorkshire Cash loans are highly flexible with terms being available between 1 and 31 days. Applicants can also start with very small sums from £25 that heads up to £400 on the initial application and in time £1000 is the top granted sum. Although it is great to see such flexibility in the repayments, you have to really use them over the full month to source a good deal.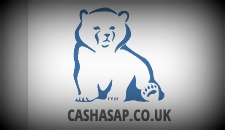 Cash ASAP (CashASAP) is a short term loan provider at www.cashasap.co.uk that is identifiable through their unique polar bear branding. This is a single trading identity of Apfin Ltd that was unleashed on the market back in 2012. They offer a highly flexible product that stands as their primary asset and their costs are also priced well. New customers can access funds between £20 and £300 with each amount rising in £1 increments. As a return user, you can stretch as far as £750. As well as being able to start small on the figures, you can also choose any repayment between 1 and 31 days.

Payday Aid is a short term loan brand released by Fast Investment Ltd that launched at www.paydayaid.co.uk back in 2011. Once you reach this site you will see the thermometer loan calculator that blends in well with their theme. The repayment range on this calculator is 7 to 45 days and so there is plenty of flexibility in place. First time applicants can access between £50 and £200 whilst anyone returning can access £50 to £500. The Payday Aid loans cost is quite straight forward, with 1% daily being charged on interest and there is a £5 admin fee that covers their checks and fast payment fee.

A regular visitor often alerts us to new lenders that we have yet to feature on the site. We are very thankful for this and what was interesting with this particular company was that we couldn't find them listed on any other comparison/review websites. Anyway, this lender is called Full Pocket and they trade at www.fullpocket.co.uk. From checking their Facebook page, it noted that they launched in June 2013. New customers can obtain between £100 and £200 and once a loan has been taken out it would be possible to receive £700. The Full Pocket loans are flexible with a repayment span of 7 to 30 days.

Pixie Loans is another fresh brand to launch in the 2014 year. They originally created their website (www.pixieloans.com) back in 2013, but their launch as announced on their Facebook page came in May 2014. This lender is interestingly based in Douglas, Isle of Man. They do not just cater Isle of Man loans though, with them taking on all UK residents that are in full time employment that pass their credit check. First time borrowers can obtain cash between £100 and £400. There is a note that £1000 is eventually possible. Their calculator cuts off at £400 and so the higher returning sums would be accessible once logged in.

ClearAccount is a flexible loan solution that has primarily been designed to prevent overdraft charges from occurring. The brand owner is Indigo Michael Ltd who initially created www.clearaccount.com in late 2010, although 2011 looks to have been the launch year. This product has been received well as seen in the feedback that has been picked up for them on Trustpilot. However, I am sure that some people may be uncomfortable with their SafetyNet credit facility that monitors your bank account and automatically tops you up in emergencies. You can freely prevent automatic deposits from being made and instead manage the account manually, but banking access is required.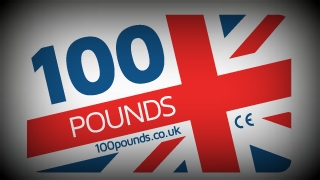 100Pounds is a direct text loan lender that was formed in late 2012 at www.100pounds.co.uk. Despite being a fresh name on the scene, this brand created by Sunny Marketing Ltd has been growing quickly across the industry. This is evident through their impressive search engine presence for all "Text Loan" related keywords. They are also making frequent updates to their Facebook page that is building up well each time I check it out. This company didn't get off to the best start though after being ticked off by The Advertising Standards Authority. From glancing over this complaint, this was a minor issue surrounding the use of an image of a woman carrying several shopping bags.

MiniCashLoans is the sister-brand of the popular short term loan brand
MiniCredit
. The www.minicashloans.co.uk site contains the heading of being an authorised affiliate of the company, but this website was created by the same owner (Microcredit Ltd). Much of the content here refers back to MC with this appearing to just be a backup project that never really took off (at least not to the extent of the central one). On the homepage the term range displays between 1 and 42 days. However, if you click on to the "About Us" page you'll see another calculator whereby you can select between 1 and 90 days.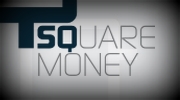 Square Money was launched in 2012 by CashCall Finance Ltd. They have a range of companies as noted below, but this is their central project. On a previous check they had taken down www.squaremoney.com and it looked like a closure was on the cards, but they are now up and running again. To cover the updated service, they have added a new calculator that heads £50 to £750. In their FAQ it states that between £200 and £300 is available to new customers and that £750 is possible when returning. You can select £100 on the application form though and so you shouldn't have to start at £200.

Cash Access loans can be obtained from www.cashaccess.co.uk that was setup in 2009, although the full launch appears to have followed in 2010. This brand is part of Risk Inc Ltd who are also active through the Pay Day Blues brand that arrived later in 2011. This company is headed as a lender, but also as an introducer. A short term loan can be received between £100 and £500 at first, then possibly £1000. The main payment calculator on the homepage has not worked for some time now. It provides charges in error and the promo code (ATB2) headed on the front page doesn't work either.