2014 Lender Lists:
logbook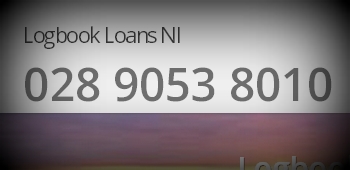 Logbook Loans NI (often branded as LogBookLoans NI) is a specialised Northern Irish logbook lender found at www.logbookloansni.co.uk. This site was devised back in the year 2007 that looks to have been their launch year. The only other lender that covers this area is
Hermes Property Services
. It is important to note that the product in focus is not available to residents of England, Scotland or Wales. Moving to the service specs, their payment calculator heads sums standing between £500 and £5000, although they do stretch to £10,000 (as seen in their FAQ). They lend up to 70% of the trade value of your vehicle.

AutoPawn has been providing direct logbook loans since 2003 with this brand being the workings of Redrose Management Ltd. There is a company using this same that operates in the States although they are termed as "Auto Pawn" and there is no further affiliation between them. Redrose Management also trades throughout the UK as Zoom Zoom Loans although that particular brand doesn't command much popularity on the web. These AutoPawn logbook loans available through www.autopawn.co.uk come with no credit checks. They do not make a reference as to how much cash can be obtained, but a starting figure of £500 is displayed on their homepage.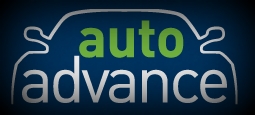 Auto Advance is a lending arm of DTW Associates Ltd who are well known for their high street chain known as a
Cash and Cheque Express
. A large volume of search engine queries are entered into Google under their name, although the bulk of these queries would likely relate to the Advance Auto Parts company. The www.autoadvance.co.uk website is still relatively fresh having been launched back in the year 2012. In their branches section they list 30 stores and further to this they now state that they can make home visits. They can do this effectively with there being over 600 agents working for them today.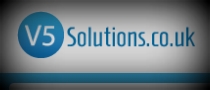 V5 Solutions provide direct logbook loans through www.v5solutions.co.uk that was created in 2012. The team behind this brand (Betterpace Ltd) carries plenty of industry experience though having being incorporated in 1996. Further to the featured company, they also trade through the Log Book Loans Norwich and TopUpToday brands. On the loan calculator you will see available cash amounts displayed from £200 to £5000. Within the FAQ they note the possible sum of £50,000 though. The term durations are set over 18, 24, 30 or 36 months. This is a large starting period although you can settle at any time and receive a rebate when doing this.

LoanMyMotor is one of the newer logbook lenders on the circuit having sprung up just after the summer of 2012 at www.loanmymotor.com. My first encounter with this company came from spotting their listing on Loanfinder. Here they were ranked #1 in the logbook section, although this was only based on several reviews made and so the review authenticity is difficult to determine. This firm is based at Wembley and they state that they also have a Manchester branch. However, no address details are provided for this second office, with them just providing additional contact numbers for a few agencies. These are listed as Birmingham, Cambridge and Edgware.

Mobile Money was formed in 1998 and their website (www.mobilemoney.co.uk) followed in 1999. This shows that they are clearly one of the more experience lenders in the logbook loan space today. They have built up a wide range of branches across the UK and will soon be approaching 40 in total. Applicants can get their hands on funds between £200 and £25,000. There is no specific reference to the terms, with their pricing example showing 18 months. This range isn't much of an issue anyway as you can freely pay early and only pay for the months that the cash has been borrowed over.

Loans 2 Go is a logbook lender that you may have seen advertised on the TV recently. They trade primarily through www.loans2go.co.uk, but they have also setup www.logbookloans2go.co.uk. Although they aren't referenced, it does appear that Hermes Property Services Ltd is the owner, or at least has had some involvement with this company. The lender in question does have a range of branches, but there is no specific reference to the number of offices that they have in total (I believe they have in the region of 60). The application process actually involves you having to head to a local branch.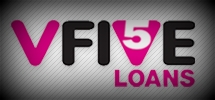 V5 Loans is an experienced logbook loan specialist based in London that serves their product from www.v5loans.co.uk. They have been providing loans since back in 2008. You can obtain cash sums here from £400 up to £20,000 with bad credit not being an issue. The APR is displayed as 447.6% and they provide just the single charge breakdown. This covers a £1500 loan that is taken over the period of 104 weeks (2 years) that is the set term always applied here. This has a charge of £3851.84. This would work out at £1283.95 per £1000 over the period of 12 months.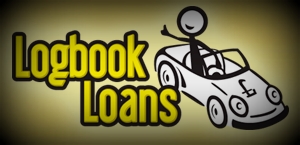 The Logbook Loans brand at www.logbookloans.co.uk was for a long time the market leader, but the owner fell into administration. The takeover came when Hermes Property Services Ltd were granted permission to use the branding. They also operate through a few other trading names although they aren't well known. One that is relatively popular is Rocket Cash although this just takes leads for this discussed firm. They are also associated with
Loans 2 Go
. The domain of this company dates back to 1999. This was likely when the original operation got under way. This service grants £400 to £5000 and higher amounts up to £50,000 can be phoned through.

The Car Cash Point logbook loan lender has been competing in this competitive sector since back in 2010. The headline of no credit check logbook loans will be helping to convert clients that reach www.carcashpoint.com. This may also be supported by the huge possible lump sums that ranges between £500 and £50,000. They do restrict each customer to 75% of their vehicle's value though. They don't make any specific reference to the available repayment terms. However, I believe that 18 months onwards is where they start from. I did spot the pay as you go note though and so you can settle early to earn some savings.