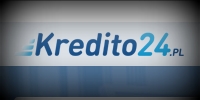 Kredito24 is a popular credit provider in Poland that launched in the summer of 2012 through the address of www.kredito24.pl. This was the first destination to see their service, but they have since spread to a range of further locations and they are set to expand into various others such as Brazil and Peru in the near future. They have been capable of fast expansion through
Kreditech's
custom technology that enables them to use the internet to determine credit decisions and pay out funds around the clock. The Kredito24 Polska service grants cash sums between 300 and 2000 zł across the terms of 7 to 30 days.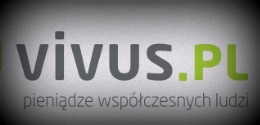 Vivus
is currently competing across 13 global locations today and their prized destination is Poland (found at www.vivus.pl). Nearly half of the total online searches made for this company arise from this country that highlights the importance of this market. They have collected a range of awards for the short term product in focus here. The Latvian-based 4Finance Group launched this brand in July 2012 and so it is still relatively fresh. They have attracted high popularity since this time though that has been ignited through their advertising efforts. These videos are usually pretty creepy with thoughts usually springing to mind of Frank the bunny from Donnie Darko.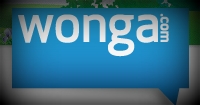 Wonga.com
has been one of the leading lenders of the UK, but behind closed doors they have set out plans for global domination. They have so far expanded to Canada and South Africa, whilst their latest destination is Spain. Then there is Poland that will be studied further here that is served through www.wonga.pl. They use the dot com branding here, although they use Wonga Polska over on YouTube. New customers are offered between 50 and 750 zł and as an existing customer you can receive up to 2500. The repayment range was 1 to 30 days, but they have recently increased this to 60 days.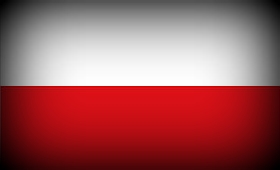 Since we are based in England, our efforts have been directed at the UK's booming subprime lending industry. We are expanding though and our first step on to the international circuit will be to investigate loans in Poland (kredyty w Polsce). This country that lies in Central Europe is an interesting place to get started. Their popularity of approaching 39 million shows that there is a smaller market than England. The country itself is much larger in surface area though (and it is larger than the UK). Whilst payday lending is never likely to take off in France or Germany, there are a few Euro hotspots witnessing massive growth.
Kreditech is an innovative tech company based in Hamburg (Germany) that is growing rapidly across the global stage. Despite only being forming in 2012 they are already lending in 6 countries and there is another 6 on the way soon. They mostly trade as Kredito24 with the exception being that they use the K24 name in Australia and also Zaimo in Russia. Kreditech that was created by Sebastian Diemer now has 120 staff. I am sure that we will be discussing them much more over the coming months, especially since they are shortly arriving in the UK. The core product here is a sophisticated credit scoring system (similar to
Wonga
).
Payday loans and other subprime products are big business here in the UK and this is not likely to change anytime soon (assuming that no government laws or restrictions are imposed). Britain has become a hub for this type of business to thrive in for a number of reasons. What is critical is that there isn't much of a barrier to entry for credit providers entering the industry and the demand is healthy due to banks and other mainstream lenders refusing to take on those with bad credit (or those with no borrowing history). The UK has even surpassed the United States in growth, that is where the industry spawned from.