2014 Lender Lists:
instalment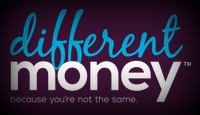 Different Money is the new name that has replaced
MyMate
. This rebrand took place in 2014 with MyMate itself only being launched in 2013 and so it was a surprise to see a change like this occur. I did think that they carried out a great job on the branding of the original company, but the newer offering is also catchy. The new product available at www.differentmoney.co.uk spans between 2 and 12 months. New and returning customers have instant access to the same available cash sums that starts at £150 and stretches as high as £2500. Different Money loans do however come with restrictions based on the amounts selected.

The Landa Loan instalment product at www.landaloan.co.uk was released back in 2012. Car Repair Finance Ltd who are based up in Scotland is the brand owner. They also trade at www.carrepairfinance.co.uk that was also composed in 2012. With the service in question, £100 to £500 is available over the selections of either 1, 2 or 3 months. On the payment calculator they head charges of £25 per £100 (30 days) and £225 per £300 over 3 months. From looking through their APR payments page they reference a daily rate of 0.89% though and it appears that they do set rates daily.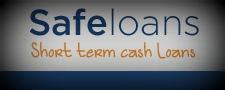 SafeLoans is an experienced loan provider that has been active online at www.safeloans.co.uk since back in 2003. The company itself was formed in the year of 1989 and so they would have likely started out through brick and mortar lending. They did at one time also trade as PaydayOK that was later closed. The service in focus was previously available over shorter terms. However, they have now scrapped these selections to cover instalment periods of 1, 2, 3 or 4 months. When applying for the first time you can select amounts from £50 to £400 and the possible future sum was £750, but they now list £800.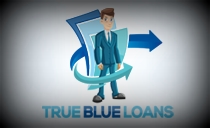 The True Blue Loans brand was launched recently in 2013. They have been growing at a quick rate since this time and are already becoming a popular choice in the instalment loan sector through the search engines where they are performing well. This product has been released by Fidelity Works Ltd and it is served through www.trueblueloans.co.uk. They offer 3, 6 or 9 month loans that can all be paid off at any time to grant savings although this would have to be phoned through. £100 to £750 can be applied for in total. There is a first time restriction imposed though at the amount of £400.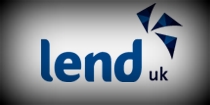 Lend UK was created by United Kash Ltd back in 2010. These loans that are available through www.lenduk.com carry terms of either 4, 6 or 12 months. These are fixed as £100 or £200 over 4, £200 to £500 is 6 and £500 to £1000 covers 12. The new customer limit stands at £500. A nice touch on the application form is that they quickly display instalment breakdowns when any such figure is entered. To cover their pricing, per £300 borrowed over 6 months there would be a charge of £348. For a £1000 sum over the 12 months you would need to pay them £1040.

QuickQuid FlexCredit was a notable addition to the subprime sector in 2013. This instalment product is available on www.quickquidflexcredit.co.uk and also on the main
QQ Site
. The owner (Cash America International Inc) also trades as
Pounds to Pocket
and
On Stride Financial
is their very latest project. These QuickQuid FlexCredit loans did have a 1 to 10 monthly term span, but they have recently fixed this at 10. The ability is there to clear early, but you can't select between the full range at application stage. Many of the characteristics match the central product such as the available cash sums of £50 to £1000 (£1500 when returning).

Shelby Finance has provided 6 month loans since the summer of 2012 at www.shelbyfinance.co.uk. This instalment lender that is based in Cheshire delivers cash sums between £100 and £600, although new customers are restricted to the sum of £300. A 6 month instalment loan here would cost £330 per £300 borrowed. You can receive the funds free of charge or instead you can go fast and have £15 deducted from the funds sent. A Shelby Finance promo code box is visible on the homepage, but there is currently no sign of any vouchers across the web. For some reason they reference a £27.45 per £100 monthly charge.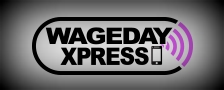 The WagedayXpress loan brand was launched in the later stages of 2013. This service served from www.wagedayxpress.com is the creation of Ancora Capital Ltd who are a major emerging name in the industry. They are the team behind the
RedWallet.com
brand and another entry is
VarioLoans.com
that was launched just a day apart from this one. Text loans are available here for all existing customers and they specialise in weekly terms that fills the demand for those that are unable to receive a loan due to being paid weekly. This is in light of some lenders restricting their customers to be paid monthly such as
PDUK
.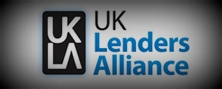 UK Lenders Alliance provides 6 month loans via www.uklendersalliance.co.uk with their launch arriving back in 2011. This was not the first major project from this company though as they had operated previously through the Cash Choice brand. They have now closed this service down and all visits there now quickly redirect on to UKLA. Whilst the previous brand provided monthly payday loans, this new identity caters a set 6 month term. This service comes with available sums of £100 to £600 for new customers and £1000 is a possible returning figure. No loan calculator is provided on the site and so we'll have to add their representative example.

Cash4UNow was introduced to the industry back in the year 2011. This brand was composed by Novaloans Ltd and it is served at www.cash4unow.co.uk. There has been a few recent service upgrades here. For one, they have now dropped the single monthly term that carried 30% interest. There was also term restrictions based on the level of funding received, but this is no longer in force. They have also lowered the age limit from 21 down to 18. You can now receive instalment loans from 2 to 6 months. When applying, £100 to £400 are the first time sums and £750 is possible for those returning.