2014 Lender Lists:
car finance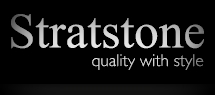 Whilst
Evans Halshaw
is one of the most well known dealership chains found in the UK, I'm sure that their owner (Pendragon Plc) will be just as proud of Stratstone that is the luxury arm of the group. They acquired the brand back in the year 1992. The company itself was established in 1921 and they are found on the web at www.stratstone.com. They are well known for their Aston Martin, Jaguar and Porsche outlets. They also have a Ferrari showroom and a range of further franchises built for the likes of BMW, Land Rover and Mercedes Benz. They have in the region of 85 showrooms in total.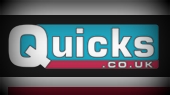 The Quicks brand found at www.quicks.co.uk is one of the newer used car supermarket chains around that launched in 2010. They have been growing quickly though that has a lot to do with them being part of Pendragon Plc who are mostly known through their control of
Evans Halshaw
and
Stratstone
. There are 6 dealerships listed that includes locations in Hull, Lincoln, Stockton, Stoke, Sunderland and York. However, on the main corporate site it states that they have 7 outlets. The number of used cars for sale stands at just below 1000. They sell a selection of models from the likes of Ford, Mercedes, Mini and Vauxhall.
Accept Car Finance is a used motor dealer based in Warrington. This company was initially formed back in 2009, although their current website wasn't setup until 2012 (the address is www.accept-car-finance.co.uk). There is one showroom and they state that they have a stock level of around 1000 vehicles. However, it is stated that they do have access to over 35,000 cars, although the database that they use is unknown. This broker is connected with a range of lenders. There are logos displayed for the likes of
Barclays
and
MotoNovo
. When you head into the "Showroom" page you can view their stock where credit details are provided.
Charles Hurst is the premier name for used cars in Northern Ireland carrying early roots of 1911. They use the www.charleshurst.com branding, but they actually operate through the address of www.charleshurstgroup.co.uk. This company is one of the key divisions within the
Lookers Group
. What was interesting from studying search engine keyword data was that they are very close to Lookers when factoring overall popularity. They are much more popular than Taggarts that is the Group's Scottish division. It is not clear how many showrooms have been built, but most are attached wall-to-wall at the Boucher Road Belfast address (this is a large 20 acre site).
The Perrys Motor Sales dealer dates back further than most, having been established in 1908. This company (usually branded as Perrys) was created by Harold Perry who in the early days focussed on the sales of the Ford automaker. This changed in the 1980s when a range of franchises were built up. Today they represent 16 leading motor brands with such examples as Citroen, Fiat, Peugeot and Vauxhall. They now have around 40 dealerships spread across the UK. They can be accessed online through www.perrys.co.uk. Their finance department page promotes catering people with bad or no credit history and they claim that over 90% of applications are approved.
Motorpoint is a prominent car supermarket chain that was formed in 1998 that was the same year they launched at www.motorpoint.co.uk. This looks to be the UK's second largest car supermarket behind
Car Giant
and only the
Arnold Clark
dealer appears to be more popular than each of these. The search engine data is a little skewed for this featured company though due to many searches being made for the various Motorpoint Arena venues that they invested into for the branding. There are 7 showrooms that are located in Birmingham, Burnley, Chingford, Derby, Glasgow, Newport and Peterborough. In total they have over 4000 cars across their branch network.
ACF Car Finance was acquired by The Funding Corporation (2) Ltd in 2003, but the history before this acquisition is unknown. They have operating online since 2006 at www.acfcarfinance.co.uk. The number of total owned branches is not confirmed. From spotting a recent profile 8 were listed including Birmingham, Bristol, Dunstable, East Midlands, Isleworth, Leeds, Maidstone and Manchester. The Funding Corporation (2) Ltd is a direct lender. ACF is setup as a broker, but we have marked them as a lender here due to their owner issuing the credit. The brokering side is setup as a backup to pass on leads if they can't accept you themselves.
The Essex Car Company was introduced to the UK public through the "The Dealership" Channel 4 documentary that has helped to boost this used car dealer's web popularity. I haven't personally watched the program and so will be studying the service based on their web presence alone. This brand is the creation of Concept Finance Ltd who were incorporated in May 2007. The registration of www.essexcarcompany.co.uk followed in 2008. There is one single showroom located in Rainham (Essex). There is some confusion with the stock level since they note having 200 cars on one page and 300 on another. On the internal search these are split across 18 manufacturers.
Glyn Hopkin is a used car dealer that was formed in 1993. We are covering their main site here (www.glynhopkin.com), but they do actually own several sites based around their franchises. They have built these up for a few popular manufacturers such as Fiat and Honda, but Nissan is central to them with them having 12 such Nissan dealerships. They have around 30 showrooms in total that houses up to 2500 used cars. When browsing the site though only 1600 cars could be searched. Their showrooms aren't spread out across the UK too much, with most of the locations being directed more so in the direction of London.
First Response Finance is an experienced direct lender established in the year 1998. They have offices in Glasgow, Leigh and Nottingham, with their web presence running through www.firstresponsefinance.co.uk. This site has had a considerable amount of money poured into it recently and the results are impressive. This is particularly seen in the provided payment calculator. Not many lenders that we have studied provide detailed costs as they do, with most instead tending to send you off to an approved dealership. The agreement put into action here is Hire Purchase. If you have used this company before then you can alternatively just take out a personal loan.