2014 Lender Lists:
Cash Window, Zebit and 3 Other Lenders Close Down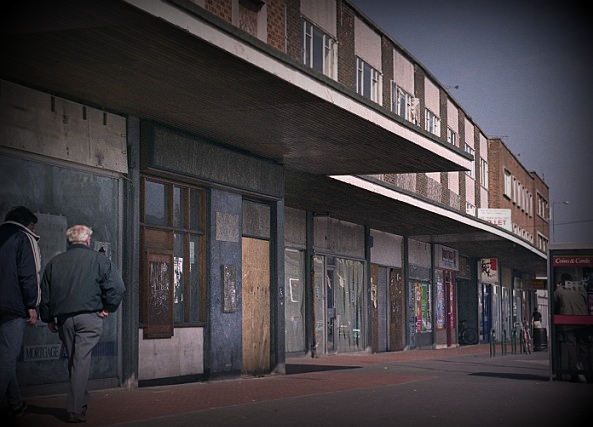 Will the payday loan industry come crashing down soon? Whether or not there is a payday loan bubble set to burst is unclear, but there is no doubt that the cracks have been appearing for some time now, particularly from those that have been unable to gain traction and take market share. Back in late 2013, we saw
Web Loans Processing
head into administration. This took down a range of brands with
Toothfairy Finance
being the most recognisable. Moving into 2014 we reported recently that
Provident's Greenwood Closed
in April. This appeared to be more of a reshuffle, although the doorstep sector seems to be more at risk than any other.
There has now been several more companies that have closed (Here is the Update). These were spotted when checks were made on previous lenders introduced in order for their profile page to be updated. More are expected, but it will take time to find them all due to the volume of firms that we have featured on the site. Many just leave without trace, but sometimes there are clear signs such as when they stop taking applications and Facebook and Twitter pages are left abandoned with updates ceasing a long time back. Cash Window and Zebit were referenced in the post title since these two carry the biggest profiles.
Beginning with Cash Window, when typing this company into Google.co.uk our review pops up in the top spot (edit: second) and their listing has completely gone. If you are unaware of this lender, they were once known as Early Pay Day Loan Ltd (EPDL) that launched back in 2003. Things were looking rosy for this experienced brand when Albemarle & Bond Holdings Plc purchased them in 2012 for £1.2 million. This new trading name was introduced in 2013 and amazingly they have already come crashing down. What a waste of money and at the same time what a shame that we have lost one of the founding payday lenders.
With Zebit, if you reach their website now it states that this product is no longer available and that you will have to head to Lending Stream who owned the brand. Again, this is another massive financial group! This now closed product was in my view better than Lending Stream (due to the increased flexibility and pricing). The other closures include BishBoshDosh, Cash Central and Mums Payday Loans. These were lending brands that always struggled to make much of an impact. It seems these days that if you aren't running TV ads or ranking on that first page of Google for major keywords then you are heading into murky waters!
I don't think it helps that the government, media and debt charities are constantly criticising the industry and forcing so much pressure on the providers. I always wonder why the gambling companies all get a free ride? Anyway, consumers are certainly becoming increasingly cautious and over the coming months I think that we'll be hearing many more stories of big firms ceasing to exist. I don't think lenders like Wonga will run into problems, but they may well have to expand into more countries where there is less competition and less pressure from local authorities. We have been checking for more casualties and have found several with the link for this post being marked at the start of the second paragraph.