2014 Lender Lists:
321Cash @ www.321cash.co.uk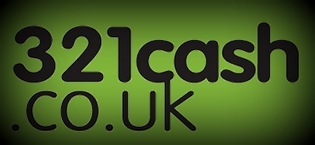 321Cash is a monthly payday lender that launched at www.321cash.co.uk back in 2010. We only found out about this company when we introduced the
Consollo Loans
that shares the same owner (Stonemere Finance Ltd). Consollo was launched recently in 2013 and it has been advertised a fair amount online, whilst the 321Cash loans have gone unnoticed over the years. Asides from these brands, they do also act as a broker through Cash Calf and Pay Me Early. The product in focus carries a monthly term and you pay £30 per £100 interest. This assumes that you opt with slow funding. For a speedy transfer a charge of £20 will be imposed.
Between £80 and £150 can be received by first time applicants and £750 is the top sum available to anyone returning. Stonemere Finance have actually carried out a good job on www.321cash.co.uk that has a vibrant design and they also provide a login member area as well as using SSL throughout the site. There is some confusion since they reference a CCTA member number at the bottom of each page, but they don't mention this membership within their about, complaint, or FAQ pages. To qualify for a loan here you must be aged at 21 or above and be a UK resident earning £750 each month.
The office opening times are listed as Monday to Thursday (8am to 8pm) and they close a few hours early on a Friday (8am to 5.30pm). Overall, I think this payday brand has been put together well with the main limitation covering pricing. Although 30% over the month is considered as the market average, that £20 same day funding fee is excessive and so I would personally opt with slow funding to avoid this. Just remember as well that if you can find a guarantor then you may wish to check out their Consollo product that has become central to Stonemere since it was set upon the market.